A mayoral election was held in Tower Hamlets on 22 May. Click here for full results.
Party
Seats

Change

+/-
Labour

Seats

20

Seats +/-

-14

Independent

Seats

18

Seats +/-

+18

Conservative

Seats

4

Seats +/-

-6

Vacant

Seats

3

Seats +/-

0

Respect: The Unity Coalition

Seats

0

Seats +/-

-1
Council background
Type

London Borough Council

Seats up

45 seats up for election - Whole

Boundary change

Yes
Latest updates
Tower Hamlets London Borough Council
22.11.2014
18:41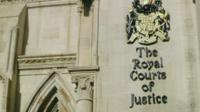 A four-and-a-half month-old baby girl looked 'like something from Auschwitz' when found at her home in east London, a court is told.
21.11.2014
20:47
The education watchdog, Ofsted, rates six independent Muslim schools in Tower Hamlets as "inadequate".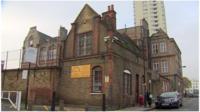 20.11.2014
21:11
Seven schools in Tower Hamlets are criticised over safeguarding issues in a report set to be published by the education watchdog.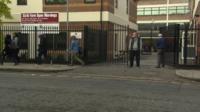 15:12
A Church of England school in east London previously graded outstanding is expected to be put into special measures over concerns about a sixth-form Islamic society.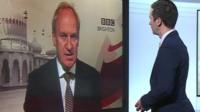 17.11.2014
13:50
MP David Lammy says he cannot support Ken Livingstone over his comments about Tower Hamlets Council commissioners.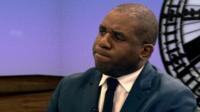 13.11.2014
20:22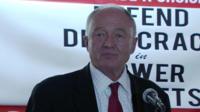 Ken Livingstone is criticised after encouraging people to make the lives of government assessors "intolerable".
12.11.2014
22:53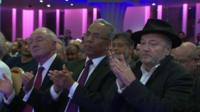 The under-fire mayor of Tower Hamlets is defended by Respect MP George Galloway at a rally in east London.
13:21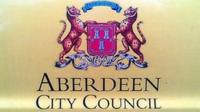 The recruitment of a new head of communication and promotion at Aberdeen City Council should be frozen, a councillor claims.
10:24
Officer suspended over assault charge
standard
A Metropolitan Police constable based in Tower Hamlets has been suspended from duty after she was charged with dangerous driving and attempted grievous bodily harm. The alleged incident happened when she was off duty.
She has been bailed to appear at Bromley Magistrates' Court later.
06.11.2014
12:59
The mayor of Tower Hamlets, whose council was highly criticised in a report into how it awarded grants, has said he will not resign.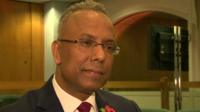 Back to top