Party
Seats

Change

+/-
Labour

Seats

35

Seats +/-

+9

Conservative

Seats

25

Seats +/-

-5

Liberal Democrat

Seats

3

Seats +/-

-4
Council background
Type

London Borough Council

Seats up

63 seats up for election - Whole

Boundary change

No
Latest updates
Redbridge London Borough Council
16.06.2017
19:12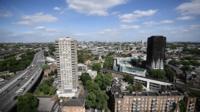 Local authority staff are also working with tenants on fire safety after the Grenfell Tower blaze.
31.03.2017
11:05
A mother-of-three says her children are "suffering" because their local council cannot find them a permanent home.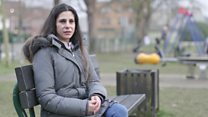 22.03.2017
00:21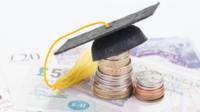 Big cities lose out most but others benefit in biggest change to England school funding for decades.
17.02.2017
08:29
Southwark 'biggest spender' on bird control in England
The amount spent on ridding streets of pigeons and gulls has almost doubled in the past three years, it has emerged.
About two-thirds of England's councils responded to a BBC information request on bird control.
Their responses reveal the amount spent rose from £452,000 in 2013-2014 to £830,000 in 2015-2016.
The biggest spender on bird control is the London Borough of Southwark, which has shelled out £393,000 since 2013.  
The British Pest Control Association said the increase in spending might reflect a growing awareness of public health risks posed by some birds.
09.08.2016
15:06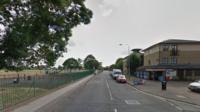 An 11-year-old boy and a 22-year-old man are injured in a shotgun incident in London.
24.05.2016
19:05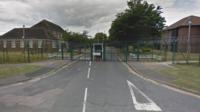 A London council is to move more than 200 families currently in temporary accommodation into a former barracks in Canterbury.
07.09.2015
10:03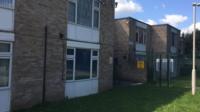 A man is charged with double murder after a man in his 80s and a woman in her 50s are stabbed to death at a sheltered housing unit in north-east London.
13.02.2015
22:30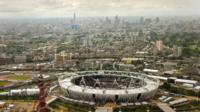 Nine councils in east London meet to discuss plans for regional devolution.
19.09.2014
10:40
Norovirus case
standard
The first signs of winter vomiting bug norovirus have been recorded in Redbridge, the Ilford Recorder reports.
Barking, Havering and Redbridge University Hospitals NHS Trust said it had recorded a case of norovirus, the most common stomach virus in the UK, on a ward at its Romford hospital.
09.09.2014
17:30
Redbridge to fly the Saltire
standard
Redbridge town hall will fly the Saltire alongside the Union Flag ahead of the Scottish Referendum to urge support for union, This Is Local London reports.
Councillor Wes Streeting, deputy leader of the council, said the symbolic gesture will "show the Scottish that we in England care about the outcome".
Back to top