Party
Seats

Change

+/-
Labour

Seats

40

Seats +/-

+7

Conservative

Seats

30

Seats +/-

-7
Council background
Type

London Borough Council

Seats up

70 seats up for election - Whole

Boundary change

No
Latest updates
Croydon London Borough Council
14.10.2014
15:56
Hundreds of residents forced to leave their homes after a plan to divert floodwater backfired say they still have not received the promised flood prevention grants.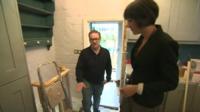 05.08.2014
14:34
Top council earners
standard
Wandsworth Council also had the most number of employees in London making more than £100,000 a year in 2012-13 with 29. Barnet was second with 26, followed by Hillingdon with 24, the Tax Payers' Alliance study found.
Other local authorities with more than 15 people on £100,000 were:
City of London - 24
Camden - 23
Greater London Authority - 21
Newham - 20
Islington - 19
Tower Hamlets - 18
Brent - 18
Croydon - 15
17.06.2014
19:41
Tributes have been paid to a 15-year-old boy who died after going to an illegal rave in Croydon.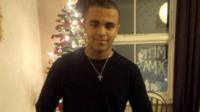 14:56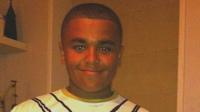 A teenager who died after attending an illegal rave in south London was an "exceptional sportsman" and "destined for academic success", his school said.
24.05.2014
02:22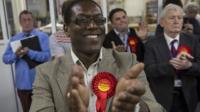 Labour makes a number of gains in London including taking the Tory-led councils of Hammersmith and Fulham, and Croydon
23.05.2014
17:58
Latest local election results
standard
The results of the elections held in 32 London boroughs are still coming in, so far:
Bexley - Conservative hold
Brent - Labour hold
Croydon - Labour wins from Conservatives
Enfield - Labour hold
Hammersmith and Fulham - Labour wins from Conservatives
Haringey - Labour hold
Harrow - Labour win
Hillingdon - Conservative hold
Hounslow - Labour hold
Islington - Labour hold
Kingston - Conservatives win from Liberal Democrats
Lambeth - Labour hold
Merton - Labour gains from no overall control
Redbridge - Labour gains from no overall control
Richmond - Conservative hold
Southwark - Labour holds
Sutton - Liberal Democrats hold
Waltham Forest - Labour hold
Wandsworth - Conservative hold
Westminster - Conservative hold
10:43
tweet
tweets: #VOTE2014 COUNCIL RESULT: Labour gains Croydon from Conservatives
10:18
Labour wins Croydon
standard
Labour has gained control of Croydon from the Conservatives.
BBC London's Leila Nathoo said that Labour had won control after eight years out of power and that Emily Benn, the granddaughter of former politician Tony Benn, was elected as a Labour councillor in the area.
10:01
Croydon election count
standard
Labour preparing for victory in Croydon
08:00
Croydon expectations
standard
A Labour Party member celebrates his party's retention of both seats in the Fieldway ward in the Borough of Croydon.
Back to top