Party
Seats

Change

+/-
Labour

Seats

54

Seats +/-

+3

Conservative

Seats

6

Seats +/-

-6

United Kingdom Independence Party

Seats

2

Seats +/-

+2

Independent

Seats

1

Seats +/-

+1
Council background
Type

Metropolitan District Council

Seats up

21 seats up for election - Third

Boundary change

No
Latest updates
Wakefield Metropolitan District Council
12.11.2014
17:33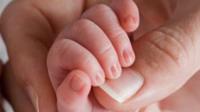 Parents plead to save a children's centre that is threatened with closure.
07.08.2014
08:14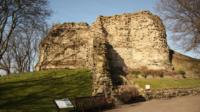 A scheme to preserve the ruins of a medieval castle is given a £3m boost.
29.07.2014
14:41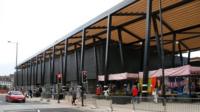 Plans to knock down a multi-million pound market open for just six years are approved by Wakefield Council.
08.07.2014
18:31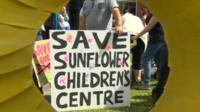 Fourteen children's centres face the axe as Wakefield Council looks to slash £185m from its budget.
23.05.2014
18:15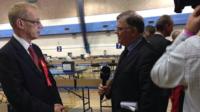 Labour is in control of Bradford Council for the first time in 15 years.
14:31
Ossett recount UKIP win
tweet
Following a recount, UKIP have won another seat in Wakefield - this time in Ossett, according to BBC Radio Leeds reporter, Tracy Gee.
14:24
UKIP win Wakefield seat
standard
UKIP snap up a seat in the labour stronghold Wakefield.
Radio Leeds' Tracy Gee says: Wakefield election: UKIP CANDIDATE WIN. Wrenthorpe & Outwood West, David Dews elected. Conservative loss.
14:11
Tory leader ousted
tweet
Tory leader Geoff Walsh is ousted from his Pontefract seat on Wakefield Council.
The Pontefract and Castleford Express tweeted: Huge celebrations from Labour party as Geoff Walsh (Tory leader) loses his #Pontefract South seat #wakeyelections
13:13
'I think I've won'
tweet
Tracy Gee reports from Wakefield: Spoken to UKIP candidate Nick Farmer #Ossett who said "I think I've won." He was in shock. This is an UNCONFIRMED result though.
12:59
UKIP win in Wakefield?
standard
Speculation, but unconfirmed, that Labour have won the Crofton, Ryhill and Walton seat #Wakefield, tweets Tracy Gee.
She adds: Told UKIP took a lot of votes.
Back to top