Party
Seats

Change

+/-
Labour

Seats

43

Seats +/-

+3

Conservative

Seats

3

Seats +/-

0

Liberal Democrat

Seats

2

Seats +/-

-3
Council background
Type

Metropolitan District Council

Seats up

16 seats up for election - Third

Boundary change

No
Latest updates
St. Helens Metropolitan Borough Council
09.12.2016
16:55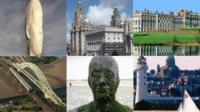 Powers to be given to Liverpool City Region's Metro Mayor next year are agreed by the area's six councils.
20.11.2015
10:29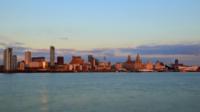 Liverpool City Region's six councils unanimously approve a devolution plan to transfer powers from Whitehall.
09.11.2015
19:12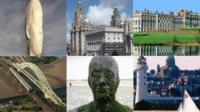 Merseyside's five councils and Halton 'agree in principle' to a deal which will see more powers for the Liverpool City Region devolved from Whitehall.
26.08.2015
12:38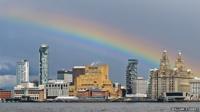 Council leaders agree to put forward a bid for a devolution deal for the Liverpool City Region that could pave the way for an elected mayor.
08.05.2015
19:42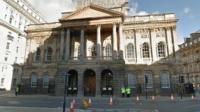 Labour retains control of councils across Merseyside as local election results mirror those of the general election polls in the area.
05.03.2015
16:15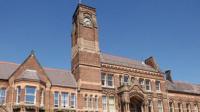 Council tax will rise by 2% in St Helens and Halton but will be frozen in Knowsley.
09.11.2014
12:04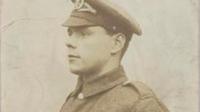 A World War One soldier thought to be the only person ever to receive a posthumous Victoria Cross while alive is to have a road named in his honour.
29.07.2014
13:38
Foster carers appeal
tweet
12:23
A weekend's worth of litter
standard
A weekend's worth of litter collected from the streets has been put on display by St. Helens Council.
The pile of litter was almost almost 8ft (2.4m) high - the council says it cost £1,759,713 to clean up litter off its streets last year.
A new team of environmental wardens will be on patrol from August to ensure anyone who drops litter is made to pay for the mess they make, a spokesman says.
23.05.2014
15:59
St Helens election news
James Mountford
BBC Radio Merseyside
standard
Labour may have taken 14 of the 16 seats available in St Helens today, but Ukip came second in 10 of the seats.
Also, Marie Rimmer confirms to me that she will not keep her West Park council seat in St Helens should she win her bid to become the MP for St Helens South and Whiston.
Back to top