Party
Seats

Change

+/-
Labour

Seats

62

Seats +/-

-1

Independent

Seats

11

Seats +/-

+1

Conservative

Seats

2

Seats +/-

+1

Liberal Democrat

Seats

0

Seats +/-

-1
Council background
Type

Metropolitan District Council

Seats up

25 seats up for election - Third

Boundary change

No
Latest updates
Wigan Metropolitan Borough Council
10.09.2014
20:49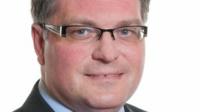 A Wigan councillor refuses to stand down after being accused of sexism towards female council staff - but apologises to women he has offended.
08.09.2014
20:47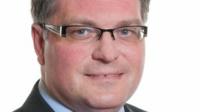 A Wigan councillor is banned from speaking to female council staff after a phone bill of nearly £2,500 reveals he called sex chat lines and sent explicit text messages.
11.08.2014
10:27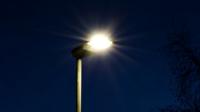 Wigan Council is to spend £11m replacing its street lighting with "highly efficient and environmentally friendly" devices.
26.06.2014
04:38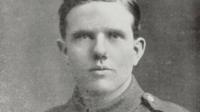 Four World War One soldiers who were awarded the Victoria Cross are to be honoured with roads named after them in their home borough.
23.05.2014
17:45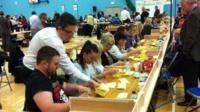 The Lib Dems lose seats across Greater Manchester including the former stronghold of Rochdale and in the city of Manchester.
03:11
Results in Wigan
standard
The results are in for Wigan Council.
Labour won 23 seats, the Conservative Party won one and an independent candidate was elected.
02:57
Independents gain seat
standard
Wigan Council announces Fairhurst Standish Independents have gained a seat in the Standish with Langtree ward.
02:48
Tory win breakdown
standard
Conservative candidate Edward Noel Houlton won Wigan Council's Lowton East seat with 1,603 votes.
The next nearest candidate was Labour's Eleanor Mary Blackburn with 1,137 votes.
UKIP's candidate Sandra Margaret Atherton was third with 589 votes and Sophie Aspey from the Community Action Party got 144 votes.
02:48
Labour win in Wigan
standard
Labour candidate Joanne Marshall won Wigan Council's Tyldesley seat with 1,821 votes.
Conservative Party candidate Margaret Mary Winstanley came second with 551 votes and John Charles Skipworth was third for the Liberal Democrats with 404 votes.
There were 75 spoilt ballot papers.
02:35
Pending count results
standard
Wigan Council has 17 wards left to declare the results of.
Back to top