Party
Seats

Change

+/-
Conservative

Seats

31

Seats +/-

-3

Labour

Seats

14

Seats +/-

+3

Liberal Democrat

Seats

2

Seats +/-

0

Independent

Seats

1

Seats +/-

0
Council background
Type

District Council

Seats up

18 seats up for election - Third

Boundary change

No
Latest updates
Welwyn Hatfield Borough Council
06.05.2016
18:15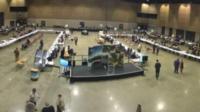 Milton Keynes Council remains in no overall control after a tie in which Labour finished with the same number of seats as the Conservatives.
08.05.2015
15:15
Breaking
Conservative hold
Conservatives retain control of Welwyn Hatfield Council with no change in wards held.
The council sees Conservatives with 31 seats on the council, Labour with 14, Liberal Democrats hold two and the Independents one.
22.01.2015
20:48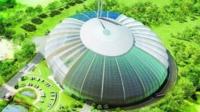 The government's rejection of an incinerator planned for Hertfordshire is ruled unlawful by the High Court.
21.07.2014
06:37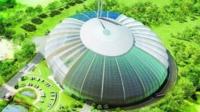 A county council spent almost £6m trying to get plans for an incinerator in Hertfordshire approved, it says.
23.05.2014
23:55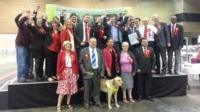 Labour look set to take control of Milton Keynes Council in a minority administration after making gains.
Back to top