Party
Seats

Change

+/-
Conservative

Seats

32

Seats +/-

+1

Residents Association

Seats

21

Seats +/-

-1

Liberal Democrat

Seats

6

Seats +/-

0

Independent

Seats

1

Seats +/-

0
Council background
Type

District Council

Seats up

20 seats up for election - Third

Boundary change

No
Latest updates
Elmbridge Borough Council
01.06.2014
09:11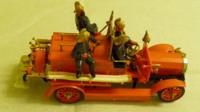 A permanent museum gallery in Surrey has closed and its collection of 40,000 artefacts can now be viewed online.
24.05.2014
01:17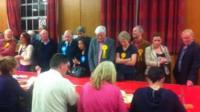 UKIP "fails dismally" in the local election in Tandridge, say the Lib Dems, as most Surrey councils stay under Conservative control.
23.05.2014
17:28
Goodbye Mr MacKenzie
standard
Former Sun newspaper editor Kelvin MacKenzie narrowly failed to win election to Elmbridge Borough Council.
Mr MacKenzie, standing as an Independent in St George's Hill ward, won 770 votes but Conservative Simon Foale saw him off with 811.
When he announced he would stand in March Mr MacKenzie said he wanted lower parking charges for locals and to relocate the council HQ to a cheaper area of the borough.
The Tories kept control of the council, in which they now have 32 of 60 members.
16:54
Conservatives hold on to Elmbridge
standard
The Conservatives have held Elmbridge in Surrey. They now have 32 seats, while the Residents Association have 21. The Liberal Democrats have six councillors and there is one independent.
14:52
Elmbridge count nears end
tweet
Senior reporter at Surrey's Elmbridge Guardian, Laura Proto, tweets: Looks like the count is finished in several wards. Results are expected shortly.
09:21
'Low voter turnout'
standard
BBC Surrey's political reporter Jack Fiehn says he has seen "a lack of interest" in local political campaigns, with between 37% and 40% of voters in the county turning out for the polls.
But he adds: "It will be a much more different story next year I think at the general election. I think people will be much more engaged."
08:36
Surrey Tory wins 'pleasing'
tweet
In the Surrey borough of Elmbridge, the count is due to start at 09:30. But Councillor Andrew Kelly, a member of the ruling Conservatives, is already enjoying his party's success elsewhere in the county.
He tweets: "Pleased to see good Conservative wins in Surrey districts of Tandridge and Runnymede. No Lab or UKIP wins. #Elections2014"
17.05.2014
09:25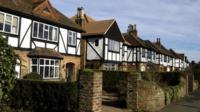 Voters go to the polls in local council and European elections on Thursday at a time when house prices in Surrey are among the highest in the country.
19.03.2014
11:34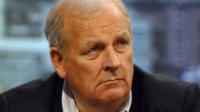 The former editor of the Sun newspaper, Kelvin MacKenzie is to stand in the May local elections in Elmbridge, Surrey.
Back to top