Party
Seats

Change

+/-
Conservative

Seats

16

Seats +/-

-1

Labour

Seats

12

Seats +/-

0

United Kingdom Independence Party

Seats

1

Seats +/-

+1

Independent

Seats

1

Seats +/-

0
Council background
Type

District Council

Seats up

10 seats up for election - Third

Boundary change

No
Latest updates
Tamworth Borough Council
05.05.2016
07:01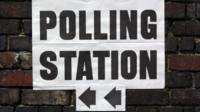 Voting begins in elections being held Staffordshire.
12.04.2016
17:41
People living near a house they've dubbed the 'eyesore of Tamworth' say it's blighting their properties and jeopardising sales.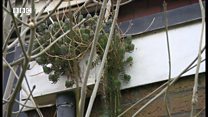 14.05.2015
13:49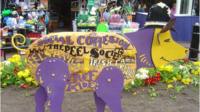 A charity set up in honour of former prime minister Sir Robert Peel is calling for a councillor to return a sculpture of a pig he had removed from a town centre.
11.05.2015
08:14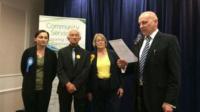 In a reflection of the national result, the Conservatives make gains in council elections in the Midlands.
02.03.2015
09:01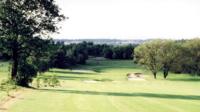 A plan to build over 1,000 homes on a golf course in Staffordshire is put forward by a council.
12.02.2015
00:17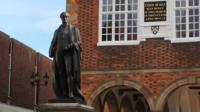 The English town of Tamworth is seeing workers wages soaring and its unemployment levels falling fast.
23.05.2014
21:06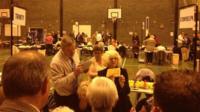 Labour retains control of Cannock Chase and Newcastle-under-Lyme councils.
09:20
UKIP's Madge 'proud'
standard
Tony Madge (UKIP) was elected to the Stonydelph seat in Tamworth.
He told BBC WM: "I'm very proud to be the first UKIP councillor on Tamworth council, I'm very happy.
"I joined UKIP, I like what they did, I've campaigned hard door-to-door and leaflets. It was an amazing result, superb."
05:34
Miliband visit cancelled
tweet
Conservative MP Christopher Pincher tweets: Plans for Ed Miliband to visit Tamworth this morning have, apparently, been cancelled.
The Conservatives retained overall control of the council with 16 seats to Labour's 12.
04:03
The UKIP factor
Patrick Burns
Political editor, West Midlands
standard
Look at the Midland marginals: At Tamworth Council, which was definitely on the Labour hit list, the Conservatives remain in control partly because of the UKIP factor there. Three gains for UKIP in Walsall - another Labour target authority - and the UKIP factor holding Labour back even in Birmingham. So the UKIP factor has a variegated effect from one place to the next.
Back to top