Party
Seats

Change

+/-
Labour

Seats

35

Seats +/-

+1

Conservative

Seats

10

Seats +/-

-1

Independent

Seats

3

Seats +/-

0
Council background
Type

District Council

Seats up

16 seats up for election - Third

Boundary change

No
Latest updates
Bassetlaw District Council
18.03.2016
21:53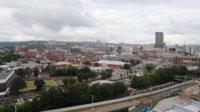 A devolution deal which would pave the way for a directly elected mayor in the Sheffield City Region wins the support of all nine councils affected.
03.12.2015
19:17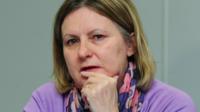 Plans to give South Yorkshire's elected mayor the power to veto unanimously-supported decisions are "unacceptable", a council leader says.
14.08.2015
19:58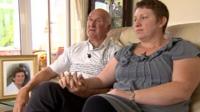 A grieving widower says he is dismayed after being charged £160 for delays at his wife's funeral.
08.05.2015
15:58
Breaking
Labour hold
Bassetlaw in Nottinghamshire is a hold for Labour. The new council is Labour with 33 seats, Conservatives on 12, Independents 3
21.08.2014
17:07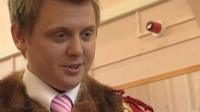 A councillor who was the youngest mayor in England resigns from the Labour party, leaving Nottinghamshire County Council in no overall control.
23.05.2014
16:38
Labour in UKIP warning
standard
Bassetlaw Labour MP John Mann has warned the Labour leadership to take the UKIP "threat" more seriously.
"Ignoring UKIP has been disastrous. We should have been taking the battle to UKIP," he told the BBC's David Dimbleby.
"It is the fault of the people at the top of the Labour party," he said, adding that leader Ed Miliband is one of the culprits.
16:05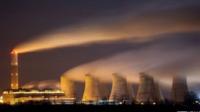 Labour gains one seat and maintains a big majority at Bassetlaw District Council in the local elections.
15:34
Labour keep Bassetlaw
standard
Labour have retained a firm grip on Bassetlaw District Council in north Nottinghamshire.
The party held 11 seats and gained one more, while the Tories did not manage to take any seats from their rivals.
UKIP fielded candidates in all 16 wards but failed to win any seats.
22.05.2014
22:01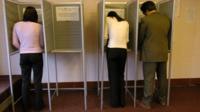 Votes are being counted in Nottinghamshire following European and local council elections.
20.05.2014
17:46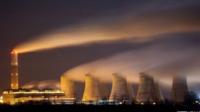 A dyed-in the wool Labour council is facing UKIP in every ward for the first time in Thursday's election.
Back to top