Party
Seats

Change

+/-
Labour

Seats

23

Seats +/-

0

Conservative

Seats

8

Seats +/-

-1

United Kingdom Independence Party

Seats

2

Seats +/-

+2

Independent

Seats

2

Seats +/-

-1
Council background
Type

District Council

Seats up

11 seats up for election - Third

Boundary change

No
Latest updates
Hyndburn Borough Council
03.05.2016
17:29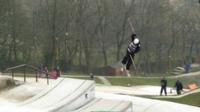 Labour-run councils dominate this year's elections - but can the party hold off the Conservatives in key areas?
08.05.2015
19:18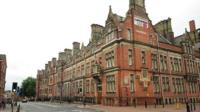 Labour wins 11 seats in West Lancashire in the local elections to take charge of a council that previously had no overall control.
14:23
Labour hold
standard
Hyndburn Council has been held by Labour, with two gains in seats previously held by independents.
28.01.2015
21:53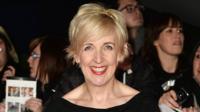 Former Coronation Street star Julie Hesmondhalgh is awarded the freedom of her Lancashire borough.
23.05.2014
19:49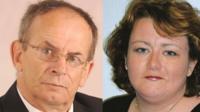 Labour retains control of six councils in Lancashire, increasing its majority on Chorley Borough Council from one to 17.
15:38
UKIP win second Lancs seat
Joe Wilson, BBC Radio Lancashire
standard
Hyndburn and Haslingden UKIP party chairman Paul Thompson beat the Conservatives in St Oswalds ward to clinch the second UKIP seat for the party on Hyndburn Council.
He said UKIP were on a "crest of a wave", adding: "UKIP will take Hyndburn if I have anything to do with it."
14:19
'No Accrington joy'
standard
Lancashire's first UKIP councillor Malcolm Pritchard - after beating his daughter Clare Pritchard (Labour) to the Milnshaw seat - said that he took "absolutely no joy from it whatsoever".
13:42
Lancashire's first UKIP councillor
standard
BBC Radio Lancashire's Joe Wilson says Lancashire has its first UKIP councillor - Malcolm Pritchard.
Mr Pritchard won the Milnshaw ward in Hyndburn. He was standing against his daughter Clare Pritchard who left before the result was announced.
10:57
Latest from counts
tweet
BBC Radio Lancashire's Chris Rider tweets: We are at every local election count. Can UKIP now win its first seat in Lancashire? #lancs
Back to top