Party
Seats

Change

+/-
Labour

Seats

32

Seats +/-

+8

Conservative

Seats

13

Seats +/-

-7

Independent

Seats

2

Seats +/-

0

Liberal Democrat

Seats

0

Seats +/-

-1
Council background
Type

District Council

Seats up

17 seats up for election - Third

Boundary change

No
Latest updates
Chorley Borough Council
20.09.2016
03.05.2016
17:29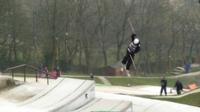 Labour-run councils dominate this year's elections - but can the party hold off the Conservatives in key areas?
08.05.2015
19:18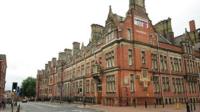 Labour wins 11 seats in West Lancashire in the local elections to take charge of a council that previously had no overall control.
22.12.2014
19:11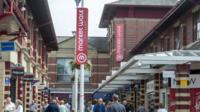 A council in Lancashire bridges the gap caused by funding cuts with profits from its purchase of a shopping centre.
22.07.2014
11:26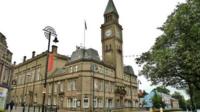 Chorley Council announces plans to become a unitary authority to "deliver services more effectively".
23.05.2014
19:49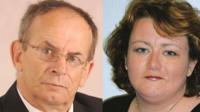 Labour retains control of six councils in Lancashire, increasing its majority on Chorley Borough Council from one to 17.
14:00
Following in his footsteps
Steve Becker BBC Radio Lancashire
standard
Husband and wife Gordon and Margaret France have joined son Christopher France as Labour councillors at Chorley Borough Council, says BBC Radio Lancashire's Steve Becker. Christopher who became a councillor in 2009 told Steve "dad" is buying the celebration drinks.
13:53
Cock-a-hoop in Chorley
Steve Becker, BBC Radio Lancashire
standard
BBC Radio Lancashire's Steve Becker says Chorley MP Lindsay Hoyle is cock-a-hoop at Labour's eight gains in Chorley which was even better than he expected.
12:03
Tories lose seat
standard
The first results have been announced in Chorley with Labour winning a seat from the Conservatives in the Chisnell Ward, reports Steve Becker of BBC Radio Lancashire.
Former county councillor Alan Whitaker took the seat after deciding to stand once again.
Back to top