Party
Seats

Change

+/-
Conservative

Seats

38

Seats +/-

+2

Labour

Seats

3

Seats +/-

+1

Liberal Democrat

Seats

3

Seats +/-

-3

Independent

Seats

2

Seats +/-

0

United Kingdom Independence Party

Seats

2

Seats +/-

0
Council background
Type

District Council

Seats up

16 seats up for election - Third

Boundary change

No
Latest updates
Tunbridge Wells Borough Council
30.01.2017
08:13
BML2: Second Brighton Mainline 'going to happen'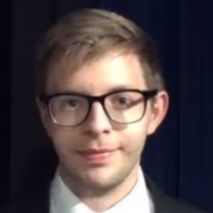 Ben Weisz
Political reporter, BBC Sussex
MPs are meeting the Transport Secretary Chris Grayling later today to discuss plans to build a second London to Brighton rail line, via Lewes, Uckfield and Tunbridge Wells. 
Lewes MP Maria Caulfield told BBC Sussex Breakfast she hoped the scheme would benefit her constituents.
MPs meeting Chris Grayling today to discuss feasibility of BML2. @mariacaulfield wants to stop Newhaven + Seaford being the "poor relations"
7:40 AM – 30 Jan 17
While Brighton Kemptown MP and Economic Secretary to the Treasury, Simon Kirby, struck a very confident tone indeed. 
"It's gonna happen, we should all be excited, confident and positive" - Simon Kirby MP strikes optimistic tone about BML2
7:42 AM – 30 Jan 17
What do you think? We'd love to hear your views. 
You can get in touch on Twitter, on Facebook or by sending us an email.  
06.05.2016
05.05.2016
29.04.2016
22.06.2015
08.05.2015
09.03.2015
08.01.2015
02.01.2015
07.10.2014
Back to top