A mayoral election was held in Watford on 22 May. Click here for full results.
Party
Seats

Change

+/-
Liberal Democrat

Seats

23

Seats +/-

0

Labour

Seats

11

Seats +/-

+3

Conservative

Seats

1

Seats +/-

-1

Green Party

Seats

1

Seats +/-

-2
Council background
Type

District Council

Seats up

13 seats up for election - Third

Boundary change

No
Latest updates
Watford Borough Council
06.02.2018
10:35
A405 'blackspot' to undergo safety study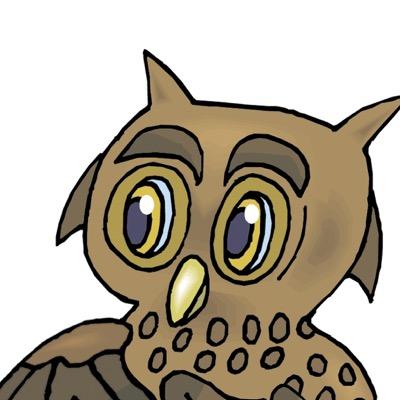 Watford Observer
Borough councillors in Watford are "relieved" that Herts Highways have now appointed consultants to investigate the safety of the "notorious" A405/A41 stretch after a year-long campaign.
24.08.2017
12:42
What a load of rubbish as skips abandoned in Watford

Lee Agnew
BBC Three Counties Radio
A rubbish situation has occured in Watford after a local resident has been left with a skip outside their house, after the company they hired it from apparently "went bust".
Raymond Hutchinson has failed to get it removed so Watford Mayor Dorothy Thornhill is trying to resolve the situation.
She says: "I've written to the chief executive of Herts County Council asking for the county to use all powers at their disposal to remove these skips from public highways".
It's believed up to 15 skips could be outside other homes in the town.
10.07.2017
20:26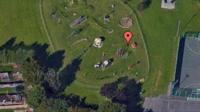 A judge overturns a ruling and allows a teen to claim 'substantial damages' against Watford council.
06.07.2017
13:10
Extra reassurances needed after new high-rise given the go-head in Watford

Alex Pope
BBC Local Live
The green light has been given for a major regeneration project on Ascot Road in Watford.
The plans include a 24-storey tower block, but following the Grenfell Tower fire, developers have been asked to provide re-assurances on fire safety.
Councillor Peter Jeffree, chair of the management development committee at Watford Borough council, said: "Although such matters are primarily covered by building regulation, which are separate to planning matters, the committee wished to have assurances that this had been taken into account."
The brown field site will also have 485 homes in five buildings, shops and community space and extensive landscaping.
30.06.2017
17:25
Water way to have fun!
A bit of a splash will be made in Watford tomorrow when the brand new £2.8m Cassiobury Park hub and paddling pools officially open to the public.
The park with 30 state-of-the-art splash pads, water jets and fountains, is next to two new paddling pools.
It looks like it's already been tried out and is proving popular...
There are raised "push buttons" for children to control the water flow and flat surfaces for children with disabilities to enjoy a paddle.
The work is part of a £6.6m regeneration of Cassiobury Park, funded by Watford Borough Council and a National Lottery grant of about £5m.
It's due to open at 11:00.
13.03.2017
17:41
Petition set up against proposed tower block

Katy Lewis
BBC Local Live
A petition has been set up to oppose the building of a 25-storey (135m) tower block in Watford, which is part of a wider project to provide 485 homes.
The  Croxley Green Residents Association  say it won't be in keeping with surrounding buildings in Ascot Road, and there isn't the infrastructure to support it.
Petitioners say the building of almost 500 apartments will result in major traffic disruption and there isn't enough allocated parking.
They are urging people to write to Watford Borough Council with their objections. The authority said no date had been fixed for the planning application to be determined.
The developers  Orion  asked the council and community to consider the ripple effect the £90m project would have on the local economy.
Richard Olsen, Orion's chairman, said: "We appreciate tall buildings divide opinion and when looking at the design, it is important to consider the need for homes, job creation and the economic benefits this will deliver for local businesses and residents".
08.05.2015
14:41
No overall control
Dani Bailey
Beds, Herts & Bucks Live
standard
The Liberal Democrats have lost five seats in Watford resulting in no party having overall control.
The loss of candidates leaves the Liberal Democrats with 18 councillors, Labour gain two leaving them with 13 and the Conservatives have five, which is four more than previously.
The Green Party lose their one councillor.
23.05.2014
14:39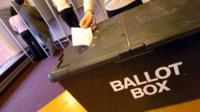 Results in the Watford mayoral election held on 22 May 2014.
17.05.2014
08:18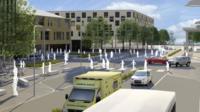 Multi-million pound plans for a Watford Health Campus are debated by mayoral candidates.
13.05.2014
17:26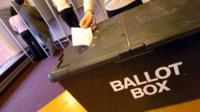 An election for mayor of Watford will be held on 22 May 2014 - candidates are listed below.
Back to top