Party
Seats

Change

+/-
Conservative

Seats

24

Seats +/-

-1

Labour

Seats

12

Seats +/-

+1

United Kingdom Independence Party

Seats

3

Seats +/-

0
Council background
Type

District Council

Seats up

13 seats up for election - Third

Boundary change

No
Latest updates
Rushmoor Borough Council
17.05.2016
10:37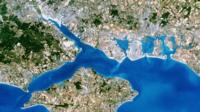 A group of council leaders hoping to create a combined authority for south Hampshire say an alternative plan for a county-wide council is "unwieldy".
08.05.2016
08:22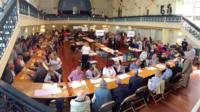 The Conservatives hold on to their majority on Winchester City Council.
06.05.2016
02:30
Breaking
Conservatives hold firm in Rushmoor
There's no change at Rushmoor Borough Council where the Conservatives remain in overall control.
In the end, no seats changed hands with the Tories staying the biggest party with 26 of the 39 seats.
05.05.2016
22:00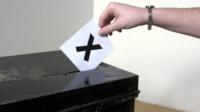 Polling stations close after voting takes place in council and police commissioner elections across Hampshire and the Isle of Wight.
07:07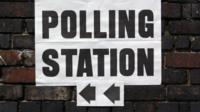 Voting begins in police and crime commissioner (PCC) and local council elections in Hampshire and the Isle of Wight.
06.08.2015
11:16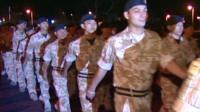 Gurkha soldiers from the Queen's Own Gurkha Logistic Regiment have been awarded the Freedom of the borough of Rushmoor.
09.05.2015
15:31
The Conservatives have dominated in the local, district and borough council elections in the South, taking Winchester and Basingstoke and Dean.
08.05.2015
12:55
Conservatives boost majority
standard
23.05.2014
21:01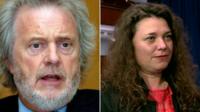 Portsmouth South MP Mike Hancock, who is accused of sexual misconduct towards a female constituent, loses his seat on the city council to UKIP.
Back to top