Party
Seats

Change

+/-
Conservative

Seats

31

Seats +/-

-3

Labour

Seats

4

Seats +/-

+1

United Kingdom Independence Party

Seats

2

Seats +/-

+2

Liberal Democrat

Seats

1

Seats +/-

0
Council background
Type

District Council

Seats up

14 seats up for election - Third

Boundary change

No
Latest updates
Havant Borough Council
17.05.2016
10:37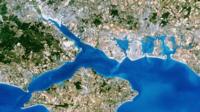 A group of council leaders hoping to create a combined authority for south Hampshire say an alternative plan for a county-wide council is "unwieldy".
08.05.2016
08:22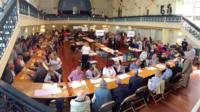 The Conservatives hold on to their majority on Winchester City Council.
06.05.2016
01:32
Breaking
Conservatives hold Havant council
The Conservatives have held Havant, defending all of their 11 seats to maintain a healthy majority of 24 councillors.
Interestingly, Labour lost two of the three seats it was defending to UKIP.
05.05.2016
22:00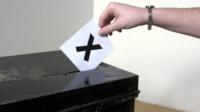 Polling stations close after voting takes place in council and police commissioner elections across Hampshire and the Isle of Wight.
07:07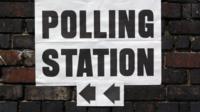 Voting begins in police and crime commissioner (PCC) and local council elections in Hampshire and the Isle of Wight.
31.03.2016
13:14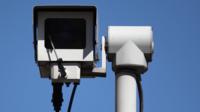 A Hampshire council proposes scrapping its CCTV cameras after deciding they are expensive, out-of-date and no longer effective.
15.03.2016
14:28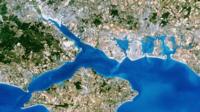 Residents will go to the polls next year to choose a single mayor for the whole of the Solent region, including Southampton and Portsmouth.
14.03.2016
16:51
A deal to create a combined authority for the south coast of England led by an elected mayor has been agreed, Southampton City Council's leader tells the BBC.
09.05.2015
15:31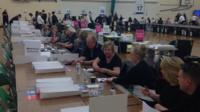 The Conservatives have dominated in the local, district and borough council elections in the South, taking Winchester and Basingstoke and Dean.
08.05.2015
12:40
Tories hold Havant
standard
We're getting the first of the local council elections results coming through now.
Conservatives have retained control of Havant Borough Council, winning all of the 10 seats that were contested.
We'll keep you updated as more results come in from across the region.
Back to top