Party
Seats

Change

+/-
Conservative

Seats

29

Seats +/-

-2

Labour

Seats

17

Seats +/-

+3

Liberal Democrat

Seats

8

Seats +/-

-3

Independent

Seats

4

Seats +/-

+1

United Kingdom Independence Party

Seats

2

Seats +/-

+1
Council background
Type

District Council

Seats up

22 seats up for election - Third

Boundary change

No
Latest updates
Basingstoke and Deane Borough Council
22.03.2017
12:10
Jane Austen 200th anniversary celebrations planned
16.03.2017
21:28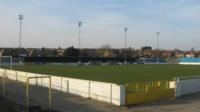 Football club owners in Basingstoke are forced back to the drawing board after "Plan B" is denied.
17.05.2016
10:37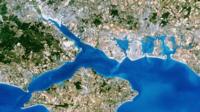 A group of council leaders hoping to create a combined authority for south Hampshire say an alternative plan for a county-wide council is "unwieldy".
08.05.2016
08:22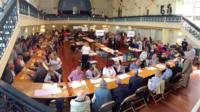 The Conservatives hold on to their majority on Winchester City Council.
06.05.2016
11:17
The count begins in Basingstoke and Deane
The results are expected later this afternoon.
05.05.2016
22:00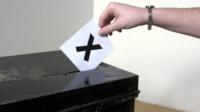 Polling stations close after voting takes place in council and police commissioner elections across Hampshire and the Isle of Wight.
07:07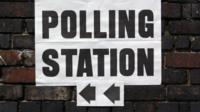 Voting begins in police and crime commissioner (PCC) and local council elections in Hampshire and the Isle of Wight.
27.01.2016
12:10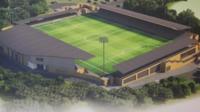 A football club has its plans to build a £10m stadium rejected over concerns the proposed site is "well-used" by the public.
07.01.2016
13:19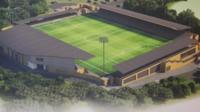 A planned football stadium with a capacity for 5,000 people could threaten wildlife, opponents say.
09.05.2015
15:31
The Conservatives have dominated in the local, district and borough council elections in the South, taking Winchester and Basingstoke and Dean.
Back to top