Party
Seats

Change

+/-
Conservative

Seats

20

Seats +/-

-5

Independent

Seats

16

Seats +/-

0

United Kingdom Independence Party

Seats

5

Seats +/-

+5
Council background
Type

District Council

Seats up

14 seats up for election - Third

Boundary change

No
Latest updates
Castle Point Borough Council
24.06.2016
14:41
Two of the UK's five districts with the highest percentage of people which backed Brexit were in Essex, figures show.
05.05.2016
22:02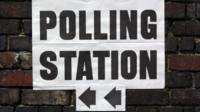 Voting closes in council and police and crime commissioner elections held in Essex.
07:01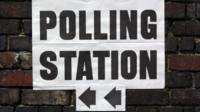 Voting begins in elections being held in Essex.
25.04.2016
00:08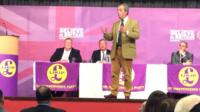 UKIP is accused of using someone's name and signature on an election form without their knowledge.
04.01.2016
16:09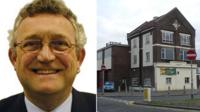 A Conservative politician is cleared of assaulting a UKIP candidate in the run-up to last year's elections.
02.10.2015
16:37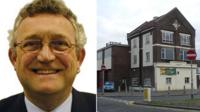 A Conservative politician appears in court to plead not guilty to assaulting a UKIP candidate outside a fire station.
11.08.2014
17:58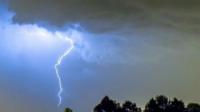 Householders whose properties flooded during heavy rainfall in Essex could be entitled to tax relief, a council says.
23.05.2014
18:50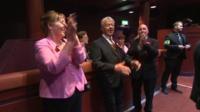 The Conservatives lose control of four councils in Essex following voting in the local elections.
04:26
UKIP 'to run' Castle Point
Andrew Sinclair
BBC East political correspondent
standard
UKIP says it will run Castle Point Council in Essex, alongside independents. The council went from Conservative to no overall control.
01:57
Castle Point update
Justin Parkinson
Political reporter, BBC News
standard
A good result for Nigel Farage. The Conservatives lost five seats to UKIP in Castle Point, Essex.
Back to top