Party
Seats

Change

+/-
Labour

Seats

24

Seats +/-

+3

Conservative

Seats

21

Seats +/-

-3
Council background
Type

District Council

Seats up

15 seats up for election - Third

Boundary change

No
Latest updates
Amber Valley Borough Council
15.11.2014
17:17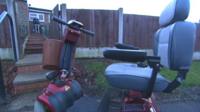 A war veteran says he has been unable to leave his house for 10 months because of delays to build a ramp.
16.10.2014
10:33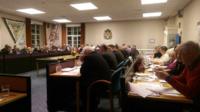 A meeting to decide whether thousands of homes should be built in Derbyshire is kept short so council staff can enjoy a "work-life balance".
16.09.2014
16:18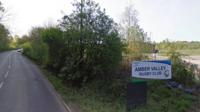 Plans for 200 homes on the site of a rugby club are submitted.
25.08.2014
13:37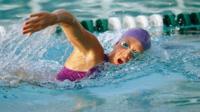 Repairs force a Derbyshire leisure centre's main pool to close for nearly three months, just five years after it was built.
24.07.2014
11:02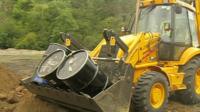 Plans to build 113 new homes at a former nuclear waste tip in a Derbyshire village are thrown out by the borough council.
15.07.2014
14:22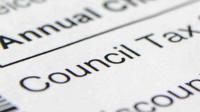 Councillors in Derbyshire have been late paying their council tax, a Freedom of Information request finds.
27.06.2014
10:48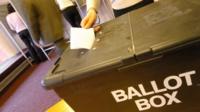 The Conservatives retain control of a Derbyshire village after a by-election.
25.06.2014
18:12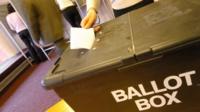 Polls to open for a by-election in a Derbyshire village after one of the candidates died suddenly weeks before the local elections in May.
23.05.2014
16:50
'Hard to be confident'
Wesley Mallin
Newsreader, BBC Derby
standard
Amber Valley MP Nigel Mills said it was "hard to be confident" for next year's election after the Conservatives lost control of the borough council.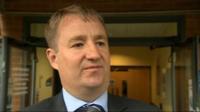 But he added: "The economy has turned around now, the various reforms we have made have started to show their successes. I am reasonably hopeful."
16:31
Labour leader's congrats
standard
Ed Miliband tweets: Great news from Amber Valley. Now Labour-run after for the first time in 14 years. Congratulations to the whole team there
Back to top