Party
Seats

Change

+/-
Labour

Seats

25

Seats +/-

+7

Liberal Democrat

Seats

14

Seats +/-

-7

Independent

Seats

2

Seats +/-

+1

Conservative

Seats

1

Seats +/-

0

Green Party

Seats

0

Seats +/-

-1
Council background
Type

District Council

Seats up

15 seats up for election - Third

Boundary change

No
Latest updates
Cambridge City Council
07.02.2017
13:44
Changes to bin collections
Adam Jinkerson
BBC Local Live
Is it bin day tomorrow? What colour bin?
We're plagued by those all-important questions every week, but it's about to get a bit more tricky at the end of the month for people in the south of the county.
Bin collection days are set to change as South Cambs District Council and Cambridge City Council look to save money by sharing collection rounds.
The changes, coming into effect on Monday, 27 February, will affect more than 130,000 households across the two council areas.
It could mean a change to bin collection day, to the sequence in which black or blue and green bins are collected, or to the time of their collection.
In some cases during the changeover, a small number of homes may experience a longer gap between collections.
The councils say as a result of the new rounds, collection lorries will travel 20,000 fewer miles per year and reduce traffic and emissions.  
They add the changes will contribute £150,000 towards a savings target of £700,000 over three years.
Central government cuts to council funding are cited as the need to make savings.
You can view the changes here.
06.02.2017
18:14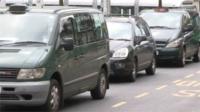 Taxi drivers in Cambridgeshire granted licences despite convictions for drugs and violence.
11:49
South Cambs denies being the 'go-to council' for taxi licences

Jozef Hall
BBC Radio Cambridgeshire
As South Cambridgeshire District Council was the only authority in Cambridgeshire to respond to us, it's hard to compare the findings to other areas.
But as part of my investigation, I spoke to one taxi driver who wanted to remain anonymous. 
He told me South Cambs was the "go-to council" if other authorities refused a driver a licence.
He added that he knew of incidents where people had a licence declined at Cambridge City Council, but managed to get one at South Cambs. 
Responding to that accusation, Mark Howell, the portfolio holder for environmental services at South Cambridgeshire District Council, called the claim "ridiculous", adding there's "no evidence of this".
31.01.2017
11:07
Rugby clubhouse receives funding boost

Sam Edwards
BBC Radio Cambridgeshire
A new £500,000 clubhouse for Cambridge Rugby Club (CRUFC) has received a funding boost after a £50,000 donation from local construction company Mick George.
The plans include six "state-of-the-art" unisex changing rooms, officials and disabled changing facilities, physiotherapy suites, a gym, laundry room and an office at the headquarters on Grantchester Road.
The rugby club has already secured funding commitments from Cambridge City Council, the Rugby Football Union and the Rugby Football Federation, with further fundraising continuing to make up the half a million pound cost.
Steve Bowller, president at CRUFC, said: "The clubhouse extension will bring massive benefits for both the rugby club and the broader sports community across Cambridge.
"The funding from Mick George gives us increased confidence and commitment that the progress we are making with the club's development and expansion is on the right tracks."
The club expects work to be completed in time for the start of the new season in September.
05.07.2016
00:39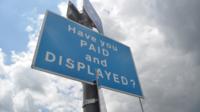 Councils in the East of England are making tens of thousands of pounds a year from car park pay-and-display machines which do not give change, a BBC investigation finds.
24.06.2016
14:07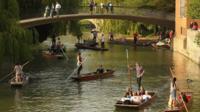 Cambridge votes overwhelmingly in favour of remaining in the European Union, bucking the national trend.
06.05.2016
17:38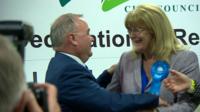 Conservatives take control of Peterborough City Council which had been without any one party in overall control.
05.05.2016
07:00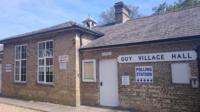 Voting begins in elections being held in Cambridgeshire.
12.04.2016
10:07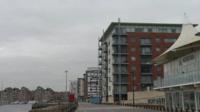 Plans for three counties in East Anglia to have a directly-elected mayor with devolved powers are said to be "flawed", but talks are ongoing.
11.03.2016
18:24
An elected regional mayor covering the three counties of Cambridgeshire, Norfolk and Suffolk is set to announced by the government.
Back to top