Party
Seats

Change

+/-
Labour

Seats

25

Seats +/-

+8

Conservative

Seats

18

Seats +/-

-6

Liberal Democrat

Seats

13

Seats +/-

-3

United Kingdom Independence Party

Seats

1

Seats +/-

+1
Council background
Type

Unitary Authority

Seats up

57 seats up for election - Whole

Boundary change

Yes
Latest updates
Milton Keynes Council
25.04.2016
16:14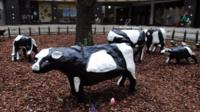 Concrete cows created nearly 40 years ago in Milton Keynes are moved back to their original home at the town's museum.
20.11.2015
09:40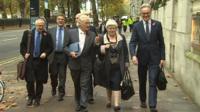 Councils across the East of England are sitting on reserves of £470m, a BBC East investigation finds.
08.05.2015
17:15
Breaking
Remains with no overall control
Milton Keynes remains with no party in overall control of the council.
The Conservatives gained four wards resulting in 22, coming in a close second to Labour's 23, a loss of two.
Lib Dems lost one meaning they have 12 and UKIP lost their only councillor.
16.04.2015
00:46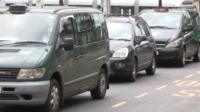 A former councillor in Milton Keynes who stood by his decision to allow a serial rapist to work as a taxi driver is standing for election again.
11.04.2015
10:35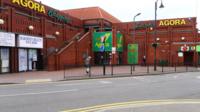 Multimillion-pound plans to redevelop a shopping centre known as "the spaceship" are drawn up.
26.02.2015
22:02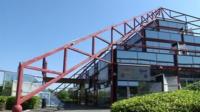 One of the UK's first multiplex cinemas, built nearly 30 years ago in Milton Keynes, shows its last film before its is demolished.
19.02.2015
11:44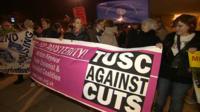 Proposals for £22m cuts from Milton Keynes' council budget are rejected over concerns about their effect on vulnerable people.
07.02.2015
15:00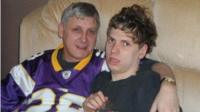 A father charged for respite care he could not afford for his severely autistic son receives an apology and compensation.
18.12.2014
22:32
Council leaders in England are warning that the government's funding settlement for the next financial year will push some to "breaking point".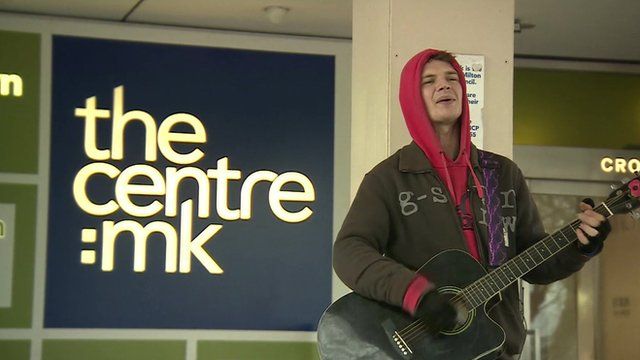 16.12.2014
15:25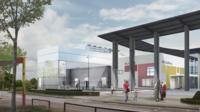 The art gallery at Milton Keynes is to continue its renovation and expansion programmes after winning a £2,950,000 grant.
Back to top