Party
Seats

Change

+/-
Labour

Seats

31

Seats +/-

+5

Conservative

Seats

10

Seats +/-

-3

Green Party

Seats

3

Seats +/-

0

Liberal Democrat

Seats

2

Seats +/-

-2
Council background
Type

Unitary Authority

Seats up

16 seats up for election - Third

Boundary change

No
Latest updates
Reading Borough Council
17.04.2017
11:21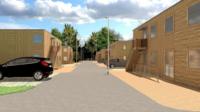 The council is trying to reduce the number of homeless families being housed in B&B accommodation.
11.04.2017
10:18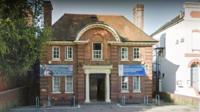 The council said plans to keep the 105-year-old swimming pool open were not financially viable.
05.04.2017
10:35
The move comes after the government said councils could decide how often roads are checked.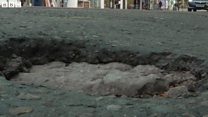 01.03.2017
14:10
Council 'aware' of legal action over Mapledurham playing fields
Reading Council said the government's Education Funding Agency (EFA) selected a small part of the land at Mapledurham playing field as its preferred location to build The Heights Primary School following consultation.
The Mapledurham Playing Fields Trustees Sub-Committee decided on 20 December 2016 the EFA proposal was capable of being in the best interests of the charity. 
Reading Borough Council said in a statement: "The council is fully aware of legal action by campaigners opposed to the EFA proposal and cannot comment further at this stage, other than to say all aspects of the proposal have been and will continue to be given full consideration by the sub-committee. 
"For the avoidance of doubt the trustees are aware and have been advised that they must act in the best interests of the charity."   
13:44
'Residents ignored' over Mapledurham Playing Fields plans
People living close to the site of a proposed free school on playing fields in Caversham say Reading Council has "ignored" their views in pressing ahead with its plans for the site.
The recreational land at Mapledurham Playing Fields has been earmarked for use for a permanent new home for The Heights primary school. 
People living nearby say they are not being listened to.  
A group of residents is now taking legal action.
We're funding it all by private donations and we're fighting against someone with unlimited funds ... we are determined to fight this and we will look for other avenues if the legal case isn't the way to do it.
23.02.2017
22:44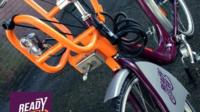 Readybike was launched with a £1.2m government grant in 2014 but faced closing at the end of March.
20.02.2017
07:59
This morning's headlines: Homophobic attack, homelessness and recycling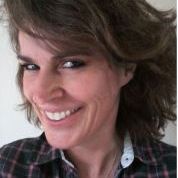 Sue Kinnear
BBC Radio Berkshire newsreader
Two gay men have spoken about how they suffered an unprovoked homophobic attack on a train between Reading and London on Valentine's night. 
Reading Council is launching a consultation to cut provision for homeless services. 
More than 1,300 recycling bins were not emptied by Reading Borough Council last week, because people had put non-recyclable items in them.
13.02.2017
13:41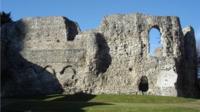 The conservation project at 900-year-old Reading Abbey is expected to take two years to complete.
07.02.2017
15:07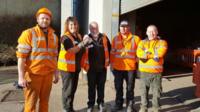 Married couple temporarily lose £1,500 after hiding it in a slow cooker and taking it to a dump.
24.01.2017
19:32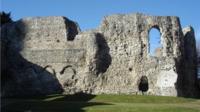 A contractor is appointed to undertake restoration work at the ruins of Reading Abbey.
Back to top