Party
Seats

Change

+/-
Labour

Seats

23

Seats +/-

-2

Conservative

Seats

18

Seats +/-

-3

United Kingdom Independence Party

Seats

6

Seats +/-

+5

Independent

Seats

2

Seats +/-

0
Council background
Type

Unitary Authority

Seats up

16 seats up for election - Third

Boundary change

No
Latest updates
Thurrock Council
23.07.2015
17:48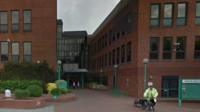 A 15-year services contract awarded by an Essex council worth £20m a year to provider Serco is ended early.
12.06.2015
17:25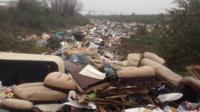 Five men are sentenced after waste from their homes and businesses was found on a half-mile long fly-tipping site.
08.05.2015
12:56
No overall control
standard
Thurrock Council stays as no overall control, despite a surge from UKIP which gained seven seats.
Labour remains the majority party in the council holding 18 seats, a loss of five from last year.
Conservatives are next with 17 seats, losing one, with UKIP gaining seven seats to have 13 in total. An independent candidate takes up the final seat.
14.02.2015
14:40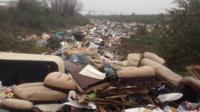 The cost of a clean-up operation on a mile-long fly-tipping site in Essex could cost up to £100,000.
13.02.2015
15:43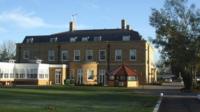 A UKIP councillor who asked police "Do you know who I am?" when arrested for drink driving is suspended from the party.
25.01.2015
05:38
An operation to clean up a "mile-long" fly-tipping site in Essex could cost up to £700,000 to clear and result in 11 prosecutions, a council has said.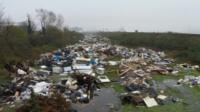 05:36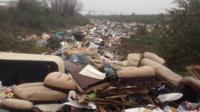 A council says it has "started work" on bringing 11 or more prosecutions over a "mile-long" fly-tipping site in Essex.
19.01.2015
17:45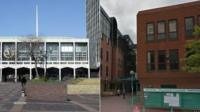 Two Essex councils are going to discuss the idea of forming a partnership to "boost the economy and improve transport".
05.11.2014
19:32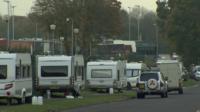 Illegal traveller sites are not being dealt with effectively by police and councils, according to two MPs.
14.10.2014
18:32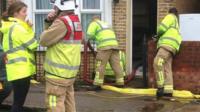 Failure to maintain a river is blamed for flooding that damaged homes in Essex.
Back to top