Party
Seats

Change

+/-
Conservative

Seats

19

Seats +/-

-6

Independent

Seats

13

Seats +/-

+2

Labour

Seats

9

Seats +/-

+3

United Kingdom Independence Party

Seats

5

Seats +/-

+5

Liberal Democrat

Seats

5

Seats +/-

-4
Council background
Type

Unitary Authority

Seats up

18 seats up for election - Third

Boundary change

No
Latest updates
Southend-on-Sea Borough Council
16.02.2017
14:07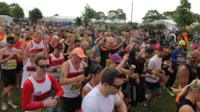 Organisers are told the council will not be closing some of the roads along the sea front.
13:27
Council's take on Southend marathon cancellation
Southend Borough Council says it had to balance the clear benefits of the marathon with "feedback from a number of stakeholders" when it took the decision on allowing road closures.
The Southend marathon, which was due to take place on 12 March, has been cancelled. 
Councillor Ann Holland, Southend's councillor for culture, tourism and the economy, said: "The borough council welcomes the initiative to bring a marathon event back to the town, particularly if it can support both the economy and such a fantastic local charity. 
"We have been working together to achieve this but in this instance, we have had to balance the very clear benefits of the event with feedback from a number of stakeholders. 
"This unfortunately means that we were unable to permit all the necessary road closures this year. However, we are hopeful that the work put in by Havens in preparing this event will be used at a future time to everyone's satisfaction."
12:20
Southend marathon is cancelled with three weeks' notice
The Southend Marathon has been cancelled with less than a month's notice - due to problems over road closures. 
The Run to Remember Marathon was due to take place on 12 March, but Havens Hospices has announced it will be postponed.
Andy Smith, chief executive for Havens Hospices, said: "Co-ordinating this type of event is a huge task...
"In order to ensure the safety of the runners, this risk assessment identified the need for some of the roads along a portion of the seafront to be closed during the morning of the race, re-opening around lunchtime. 
"Whilst there is precedent for road closures, the council feels unable to allow this on this occasion. 
"We therefore have no choice but to postpone the marathon for this year."
09:04
Southend 'not anti-taxi or anti-Uber'
Southend Council is not "anti-taxi or anti-Uber", says the man responsible for licensing at the local authority as it tries to work out the legal position over drivers who get their licence in London and then come and work in the Essex town.
"The established taxi trade has some huge concerns, which may be well-founded," councillor Mark Flewitt told the BBC.
The council is seeking legal clarification about whether drivers who lost their licences in Southend, but went on to get one in London, are able to come and pick up fares using the app-based ride-hailing service.
"It's all about the licensing breach," Mr Flewitt said. "What we have to do is make sure we only act if there is a breach of licensing law."
In a statement, Uber said: "Drivers licensed by TfL [Transport for London] are dispatched under Uber London's private hire operator's licence. 
"As we don't yet have a licence in Southend, private hire drivers licensed there are currently unable to sign up to the app. 
"Private hire drivers that use the Uber app are fully licensed independent contractors and are free to log in and drive when and where they choose."
03.02.2017
17:26
Business park wins £20m for innovation centre

Nic Rigby
BBC News
A new £150m business park next to Southend Airport has received nearly £20m of government funding for a new innovation centre.
The funding will enable an innovation centre (see artist's impression) to be built at Airport Business Park Southend.
The project is expected to attract businesses involved in the medical, aviation, advanced engineering and manufacturing sectors.
John Lamb, leader of Southend-on-Sea Borough Council, said: "This is fantastic news and further proof that Southend-on-Sea continues to punch above its weight when it comes to bidding for external funding."
09.06.2016
18:17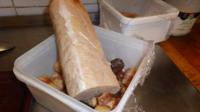 A restaurateur must pay nearly £60,000 after admitting a string of food safety failings.
05.05.2016
22:02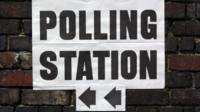 Voting closes in council and police and crime commissioner elections held in Essex.
07:01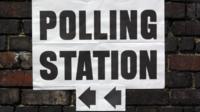 Voting begins in elections being held in Essex.
18.09.2015
16:12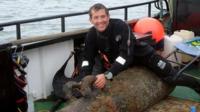 A museum fears rival organisations may try to buy three cannon recovered from a shipwreck and illegally sold to a US collector.
08.05.2015
14:53
Breaking
Conservatives gain three seats
The Conservatives have gained three extra seats on Southend Borough Council, though no party has taken overall control.
Of the 51 seats, the Conservatives now have 22, the Independents 11, Labour nine, UKIP five and the Liberal Democrats four.
Back to top