Party
Seats

Change

+/-
Labour

Seats

48

Seats +/-

+3

Conservative

Seats

12

Seats +/-

-2

Liberal Democrat

Seats

4

Seats +/-

-1
Council background
Type

Unitary Authority

Seats up

22 seats up for election - Third

Boundary change

No
Latest updates
Blackburn with Darwen Borough Council
16.08.2017
08:57
Blackburn with Darwen tops the list of drivers with 12 or more points
More than 10,000 motorists are allowed on the roads despite having 12 or more penalty points on their licence.
The area with the highest proportion of drivers with a dozen or more points was Blackburn with Darwen.
Sixty-seven drivers there had a dozen or more points in June 2017, which is equivalent to almost 60 out of of every 100,000 motorists.
Ann Hannon, from Blackburn, has been speaking about her son Matt, who was 22 when he died.
He had been racing his best friend Steve Hayhurst, who was 23 at the time and admitted causing death by dangerous driving. Matt's family pleaded with the judge to spare him a prison sentence.
Six months is not enough. People use their cars for getting to work and going out. They can get by for six months. A year would make more of a difference. Speeding is still a big problem, but there's more focus on mobile phones as well.
24.03.2017
16:00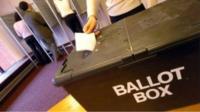 Blackburn with Darwen Council by-election winner admitted inadvertent breach of rules.
02.12.2016
14:05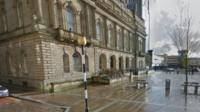 Fewer jobs will be lost at Blackburn with Darwen Council than previously thought, a full council meeting is told.
01.09.2016
15:05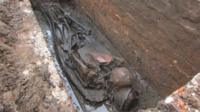 A memorial service is held to mark the reburial of hundreds of bodies discovered in Blackburn earlier this year.
25.08.2016
13:17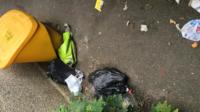 About 27,000 incidents of fly-tipping have been recorded in Lancashire during the last year, government figures show.
22.07.2016
09:00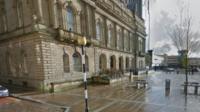 Blackburn with Darwen Council approves plans to cut 500 jobs, end weekly bin collections and bring in charges for weekend parking.
18.07.2016
13:36
Latest headlines from Lancashire
South Ribble Council has been left in a position of no overall control after four Tory councillors resigned from the controlling group  
Boys in Lancashire are nearly twice as likely to fall behind girls by the time they start school, according to a new report
Up to 500 jobs could be lost at Blackburn with Darwen Council as part of £48m of savings the authority has to make
10:01
'Simply scandalous': Reaction to Blackburn with Darwen Council cuts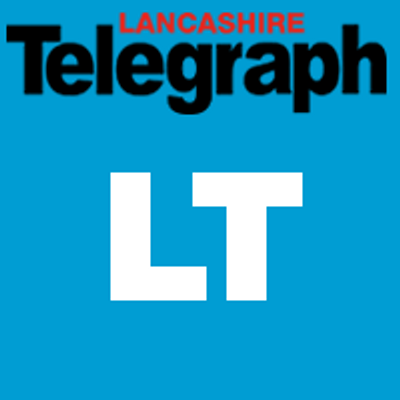 Lancashire Telegraph
Lancashire Telegraph
Weekly bin collections, free weekend car parking and 500 jobs are all to be axed in the latest round of cuts by Blackburn with Darwen Council.  
01.06.2016
20:06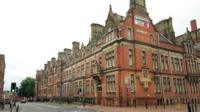 Lancashire County Council is writing off £500,000 invested in a failed business aimed at helping young people get access to training.
03.05.2016
17:29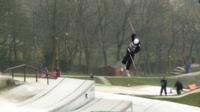 Labour-run councils dominate this year's elections - but can the party hold off the Conservatives in key areas?
Back to top