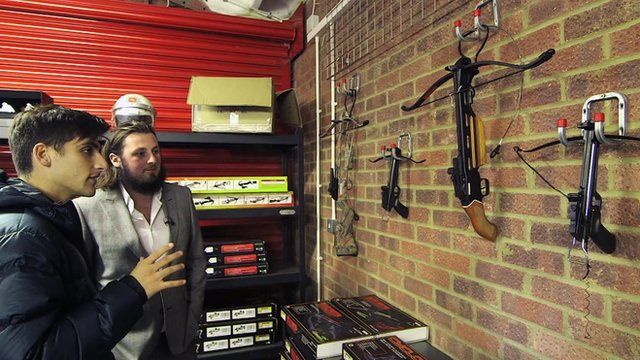 Crossbows and handcuffs in 'preppers' shop
27 October 2015 Last updated at 10:18 GMT
Lincoln Miles is the owner of Europe's only shop for "preppers" - people who are fixated on surviving the end of the world.
The shop sells everything from crossbows to clothes designed to help people survive in the case of nuclear disaster.
The Victoria Derbyshire programme's Benjamin Zand went on a tour.
Watch Benjamin Zand's full film about British preppers on the Victoria Derbyshire programme website.