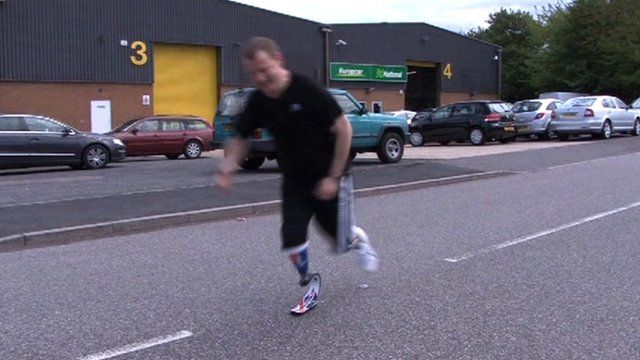 Olympic torch relay: What is it like to run on a blade?
23 July 2012 Last updated at 09:17 BST
BBC journalist Stuart Hughes lost his right leg after stepping on a landmine, whilst on assignment in Iraq in 2003. On Tuesday 24 July he will run a leg of the Olympic torch relay wearing a specially-designed carbon fibre blade prosthesis.
Stuart worked with British prosthetics company Blatchford to design a hi-tech prototype leg to wear for the relay. He visited the company's headquarters in Basingstoke to find out how it was made and to give it a test run.