Gareth Williams: Deserving of better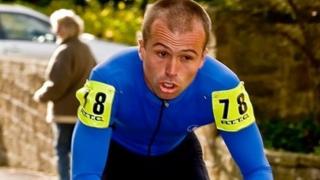 The inquest into the death of intelligence officer Gareth Williams, who died in August 2010, has brought new evidence and expert analysis to light.
However it is hard to escape the conclusion that it will have brought little comfort or "closure" to his family.
Mr Williams' fate, like those of unfortunate individuals such as Hilda Murrell, a peace activist murdered in 1984, or Jonathan Moyle, a journalist found hanging in a Chilean hotel room 22 years ago, seems set to spawn a variety of conspiracy theories.
These will run and run, adding to the grief of those he left behind.
He was a GCHQ officer and mathematician who specialised in codes. He was nearing the end of an attachment to the Secret Intelligence Service or MI6 and the flat where he died appears to have been one of a string of properties kept by that agency in order to allow its key workers (who are not well paid) to live close to its headquarters at Vauxhall Cross in central London.
Speculation
My own view is that Mr Williams most likely died in a sexual game or encounter that went wrong. While one might hope that whoever was with him would have made themselves known to police, it is hardly surprising that they have not if they killed him or believe they will be accused of doing so.
The telling evidence in reaching this conclusion relates to his former landlord's revelation that they had once rescued Mr Williams from his bedroom in the early hours of the morning, finding him tied up there, as well as his interest in bondage and claustrophobia websites.
He may have asked someone to zip him into that bag, and he may have been dead before he was put in it. These speculations will go on.
There are some similarities with the Moyle case in that he was said to have died during an act of auto-erotic asphyxia - put less technically, strangling himself to get a better sexual high. In his case, the conspiracy theory suggested he had been murdered by powerful Chilean defence interests.
In truth, death through misadventure, sexual in this case, is a frequent occurrence and it is only the occupations of these individuals that causes so much speculation about possible murder plots.
Quite a few experimenting teenagers or lonely middle-aged men have died in similar ways without generating any speculation about international murder plots.
Failure to act
It is a cruel twist of fate for those who knew somebody who died this way but is deemed to have been worth murdering that the whodunit parlour game goes on, as indeed does the sick humour.
Stephen Milligan, the Conservative MP and journalist who died in an episode of auto-erotic asphyxia in 1994, once offered me a job on the Sunday Times. While his former colleagues accept the sad and solitary manner of his death, I noticed on a trawl round the internet today, that Mr Milligan does not escape the murder conspiracies either.
Years after the event, his professional faith inspires gratitude, some small degree of loyalty, and a degree of annoyance that his name only tends to come up in bad jokes. If I feel it, even with that small degree of connection, how awful it must be for those who really cared for him?
There is one aspect of working for the intelligence services that is material in all this. Mr Williams deserved better from his managers and work mates.
His involvement in such sensitive matters of national security meant that they should have acted far sooner - certainly no more than 48-hours after he failed to turn up for work.
While the expert witnesses and doctors disagree about many things, they are all convinced that there would have been a great deal more evidence to go on if his body had been discovered much sooner.
Mr Williams did not like the working culture of MI6, according to his sister. If their attitude to his disappearance was anything to go by, one can understand why.