Dawn of the bizarre pre-nup?
21 October 2010

From the section

Magazine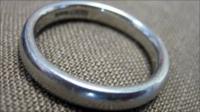 A court has ruled that pre-nuptial agreements apply in England and Wales. Will this bring with it some of the odd marital contracts drawn up abroad?
It may sound the antithesis of carefree romance, but the pre-nuptial agreement looks as though it will become a familiar part of the institution of marriage on these shores.
The UK Supreme Court has ruled that such contracts can have decisive or compelling weight after German paper company heiress Katrin Radmacher's ex-husband failed in his bid to be awarded a greater chunk of her £100m fortune.
Now, the law in England and Wales falls into line with the United States and much of Europe in recognising agreements drawn up by couples prior to tying the knot.
How might this codification of the most straightforward of human partnerships change what it means to be married?
In the US, at least, some of the agreements struck by spouses-to-be have ranged from the puzzling to the downright odd.
A 2008 investigation by the Chicago Sun-Times found that some of the stranger clauses in pre-nuptial agreements included the right to conduct regular drug tests on the spouse, with financial penalties if they failed; one partner being limited to one football game on a Sunday per season; a $100,000 bonus for every time the partner was unfaithful; and an agreement to limit the wife's weight to 120lbs, subject to a $100,000 fine if exceeded.
None of this is new. Columbia University in New York holds a pre-nuptial agreement signed by the Scots-born tycoon Andrew Carnegie and his wife, Louise Whitfield, dated 22 April 1877 - the day they married.
It is, of course, from Hollywood that the more elaborate pre-marriage arrangements have surfaced.
According to reports, the actors Catherine Zeta Jones and Michael Douglas agreed that she would be entitled to $1m for every year they spent together should they split up.
Pets
Similarly, it was widely reported that Denise Richards and Charlie Sheen had agreed a $4m penalty for infidelity to be paid by the unfaithful partner.
If anything, however, the sums involved in recent cases in English courts have been far more outlandish.
A court awarded £24m to Heather Mills from Sir Paul McCartney after four years of marriage, and Beverley Charman was handed £48m after 28 years marriage to the insurance magnate John Charman.
Legal experts say such payouts will be less likely following the Radmacher ruling as the wealthy will be those most likely to avail themselves of pre-nups in an effort to protect their fortunes.
But what form will these contracts take? Anne Kay, associate solicitor at divorce law firm Boodle Hatfield, is making no predictions about what sort of agreements will emerge, but she believes the ruling could open the door to various innovative uses of the legal process.
"It's possible that you're going to see people becoming more demanding and more creative," she says.
"For instance, the courts don't have the power to make contact or custody orders in relation to pets. You could get couples deciding in advance who would get the cats and the dogs if they split up."
Likewise, Ayesha Vardag, who acted for Katrin Radmacher, believes the principal consequence of the Supreme Court's decision will mostly serve to take lawyers out of marital breakdown by minimising the scope for squabbling during divorce proceedings.
But she does predict there is scope for new types of pre-nup.
"For some companies like hedge funds, their assets are quite heavily held by individuals," says Ms Vardag. "They might require a pre-nuptial agreement from any employees to whom they issue stock to prevent it being depleted."
But not all pre-marital agreements are between the would-be bride and groom. Gemma Carter and her partner Adrian, from Liverpool, had to sign an agreement with her father Barry. It stated that if they split up within 10 years of getting married they would pay him back the cost of the wedding - £23,000.
"He came up with the idea because he thought it was young to get married at 23," she says. "My uncle is a solicitor and drew up the document and we all signed it. We have always laughed about it because obviously we intend to stay together.
"We have been married for five years now. Me and my husband always joke that we've only got another five to go and then we are free."