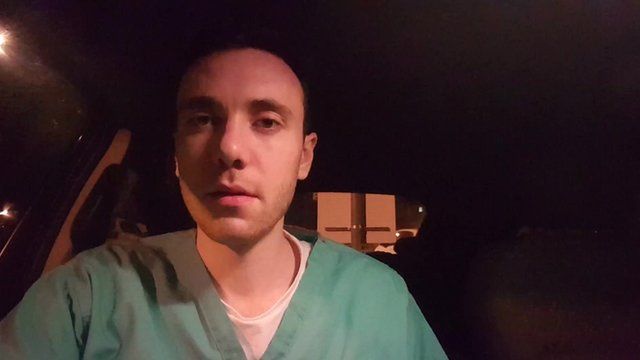 Junior doctor gives his frontline video diary
4 November 2015 Last updated at 09:35 GMT
It is a dispute that has raised the very real threat of strike action in the NHS, but the government has offered an olive branch to junior doctors over their contracts.
The headline is an 11% increase in basic pay, but there will be cuts to extra payments for working unsociable hours.
Gavin Brittain, a junior doctor, in his video diary takes us through his frontline experience.