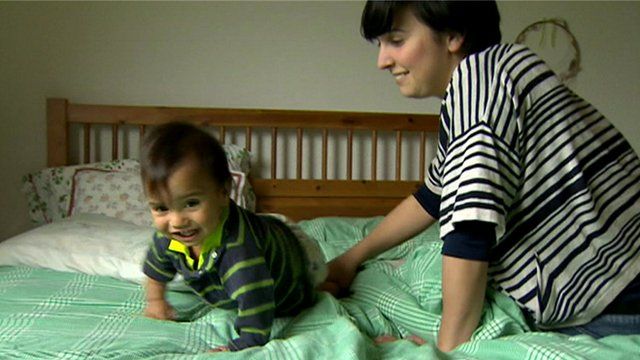 Mother: I made informed decision and would do it again
21 May 2013 Last updated at 15:29 BST
A new report published by BMJ Open suggests that sharing a bed with a newborn increases the risk of sudden infant death syndrome fivefold.
However, one mother has told the BBC that she has shared a bed with her baby since he was born, and made an informed decision in doing so.
Eva Andreotti, mother of 18-month-old Nico, lives in South West London. She argues that the benefits of sharing a bed with her child far outweigh the risks.