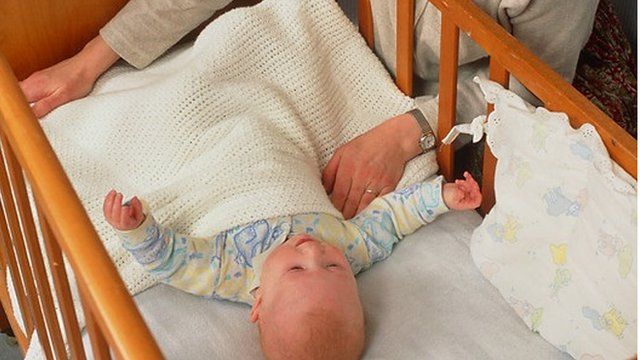 Cot death: 'Review of information and evidence needed'
21 May 2013 Last updated at 11:31 BST
Sharing a bed with a newborn increases the risk of sudden infant death syndrome fivefold, research claims.
The risk applies even if parents avoid tobacco, alcohol and drugs - other factors firmly linked to cot deaths.
The BMJ Open research compared nearly 1,500 cot deaths with a control group of more than 4,500 parents.
Prof Bob Carpenter, from the London School of Hygiene & Tropical Medicine, and midwife Helen Howard spoke to BBC Breakfast.