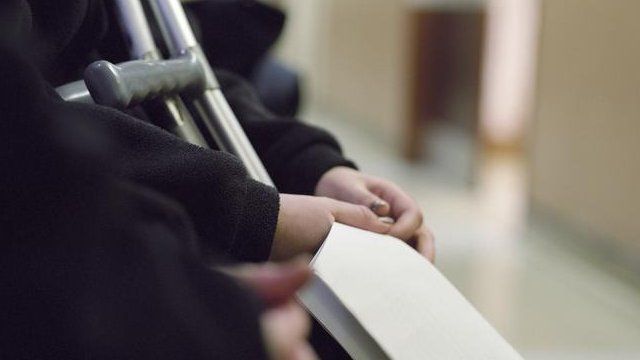 A&E system 'in real danger of falling over'
15 May 2013 Last updated at 08:09 BST
There have been frequent reports about the recent crisis in England's accident and emergency units, with patients left on trolleys and ambulances parked in lines, unable to unload the sick and injured.
Some say that winter illness, an ageing population, changes to GP out-of-hours services all go some way to explain the surge in patient numbers.
However a senior executive who represents health trusts has told the Today programme the A&E system faces collapse within a year unless there is an urgent change in the way hospitals are funded.
NHS England, the body which oversees the NHS, said it was ensuring that "money is freed up and available to improve A&E services" as part of its urgent care plan to address the current crisis.
Today reporter Tom Bateman investigates.
First broadcast on BBC Radio 4's Today programme on Wednesday 15 May 2013.