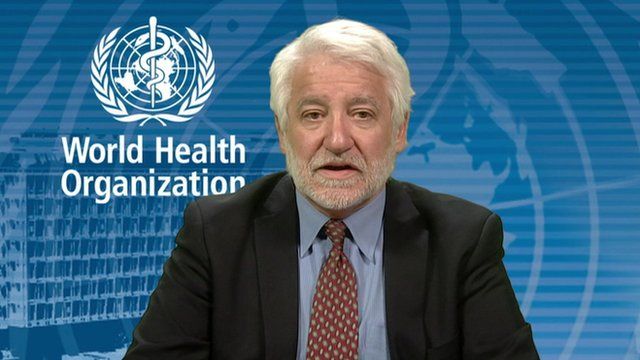 Coronavirus: 'More research is needed', says WHO
13 May 2013 Last updated at 17:17 BST
The World Health Organization (WHO) says it appears likely that the novel coronavirus (NCoV) can be passed between people in close contact.
This comes after the French health ministry confirmed a second man had contracted the virus in a possible case of human-to-human transmission.
Two more people in Saudi Arabia are also reported to have died from the virus, according to health officials.
Gregory Hartl from the WHO believes the findings are a cause for concern.
Speaking to the BBC's Mishal Hussain, he said that more research was needed to find out how humans contract the virus, but pointed out that the number of overall cases in humans remained low.