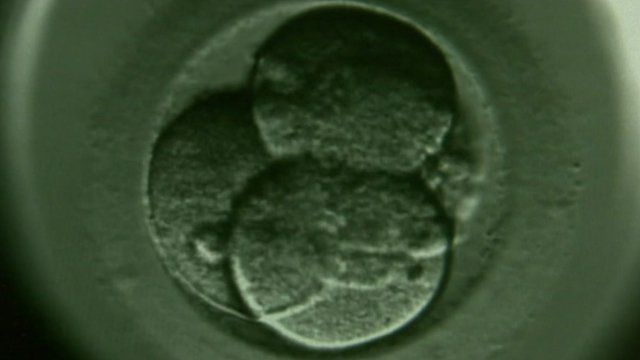 IVF should be given sooner and to older women, says NICE
20 February 2013 Last updated at 18:52 GMT
Couples struggling to have a baby should get fertility treatment more quickly and older women should gain access to IVF, new NHS guidelines say.
IVF should be offered after two years of failed attempts, not the current three, says the National Institute for Health and Clinical Excellence.
Dominic Hughes reports.