Hunt criticises health trust over whistleblower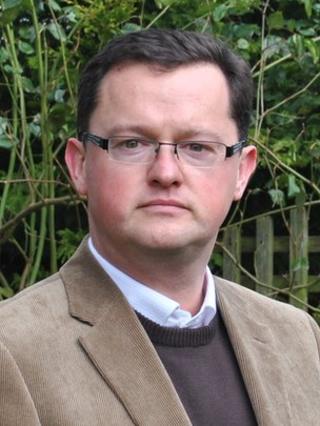 The Health Secretary, Jeremy Hunt, has criticised a hospital trust's actions after a gagging order was broken to raise concerns about patient safety.
Gary Walker, a former chief executive at United Lincolnshire Hospitals Trust, broke the order when he was interviewed by the BBC.
Lawyers for the trust then warned him he would have to repay £500,000.
Mr Hunt said the trust should have been concentrating on the concerns raised, not heading straight for the lawyers.
"I have written to the chairman of the United Lincolnshire Hospitals Trust to ask him why their first reaction when faced with this was to get their lawyers to send a letter rather than to get to the bottom of the patient safety issues that were raised.
He told the World at One on BBC Radio 4 that: "I don't think it's acceptable, I think it was the wrong thing to do."
He attacked a culture of "institutional self-preservation" in parts of the NHS.
'Simple decision'
Gary Walker said he had no choice but to sign an agreement linked to a confidentiality clause in April 2011. He was sacked in 2010 for gross professional misconduct for allegedly swearing in a meeting.
He said he was gagged by the NHS from speaking out about his dismissal and his concerns over patient safety.
Mr Walker told the BBC that demand for emergency hospital beds in 2008 and 2009 became so acute that he felt he had no other choice than to abandon the 18-week Whitehall target for non-emergency cases.
ULHT is one of 14 hospital trusts in England currently being investigated for high death rates, in the wake of the Stafford hospital scandal, where hundreds are believed to have died after receiving poor care.
He said: "It's a simple decision: you have emergency care or you have care that could wait.
"It's not nice to wait but it could wait and therefore we chose as a board - it was not just me - that we should take priority, that emergency care should take priority."
He said the message from the East Midlands Strategic Health Authority was to hit the targets "whatever the demand" and that he was ordered to resign when he refused to back down.
A spokesman for the SHA said it "totally refuted" Mr Walker's allegations, describing them as "unfounded". The spokesman said the SHA had always acted "appropriately and properly" in the "interest of patients".
After the BBC interview, Mr Walker was threatened with legal action for breaching the terms of a package reported to be worth £500,000.
A note from lawyers DAC Beachcroft said: "Having seen an outline of the issues, we have advised our client that if you have provided an interview, or should this interview proceed, you will be in clear breach of the agreement."
It said that, as a result, "the Trust would be entitled to recover from you the payments made under the agreement and any costs including its legal costs".
The health secretary said he did not want to make a judgement about Mr Walker's claims but there were "a lot of very serious allegations that we need to get to the bottom of".
He said this could become a test case for other "gagged" NHS employees, but said he did not know how many of these orders were in place.
Responding to the criticism the trust said: "Allegations that ULHT has attempted to stifle debate about patient safety issues are incorrect.
"There never has been any such intention - nor will there be in future.
"Confidentiality clauses relating to Mr Walker concerned his employment dispute with the Trust. We can confirm that under the terms of our agreement with him, Mr Walker is able to raise any concerns about patient safety at ULHT.
"The trust has a clearly established culture of openness and transparency, and we encourage all staff to raise issues of patient safety at any time."