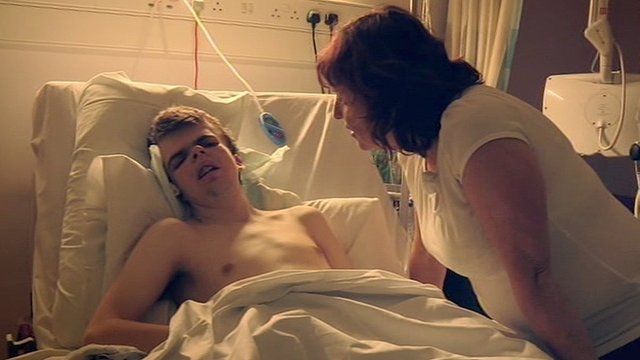 'You're going to have an operation'
13 February 2013 Last updated at 00:43 GMT
Among the children being treated by neurosurgeon Jay Jayamohan at Oxford's John Radcliffe Hospital is 19-year-old Jack.
He has Crouzon Syndrome - causing his skull to fuse too early and damaging his brain - and has had 27 operations, with much of his childhood spent in hospital.
Jack needs another operation, to create more space at the back of his skull, so that the cerebrospinal fluid that surrounds his brain can flow freely.
Having treated Jack for nine years, Mr Jayamohan is concerned about the complexity of the procedure.
Brain Doctors is shown on BBC Two at 21:00 GMT on Wednesday 13 February.