GMC ready to begin doctor checks later this year
20 July 2012

From the section

Health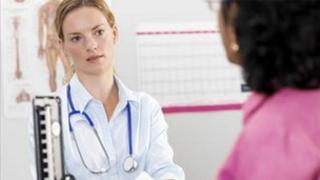 Regular checks on doctors' skills are set to start by the end of the year, after the General Medical Council announced it was ready to introduce the process.
There will be annual appraisals for all the UK's 230,000 doctors, with decisions about whether they merit "revalidation" every five years.
Such checks were first proposed in the mid-90s, but concerns over costs, bureaucracy and aims have delayed their introduction.
Patients' groups welcomed the move.
At the moment, there is no universal scheme for assessing doctors.
Annual appraisals are carried out in some places.
But the GMC scheme will rely on all doctors having such annual appraisals - which will, for example, look at particular areas which they need to work on and any complaints or compliments they have received over the previous year.
There will also be feedback from patients and colleagues and there will also be audits of how patients fare after seeing their doctor.
That rolling process will feed into an assessment every five years - and as long as there are no problems, the doctor will be revalidated to remain on the medical register.
Doctors found to be under-performing would still have to go through the GMC's fitness to practise process before they would be either disciplined or struck off.
'A new phase'
Revalidation was first mooted in 1995, but over subsequent years scandals like that of the family GP and serial killer Harold Shipman and the deaths of the Bristol heart babies led to reviews and re-evaluations about what the process was intended to do.
There have also been concerns from doctors' leaders about how the system would be organised - and how much it would cost.
But announcing the GMC's readiness for revalidation Niall Dickson, its chief executive, said: "Revalidation is on its way.
"From the end of this year we will begin to tell each doctor the date when he or she will be expected to revalidate. We are entering a new phase - after years of discussion about the principle, the reality of revalidation is imminent."
However, he admitted that the introduction of revalidation had taken "much too long".
Dr Brian Keighley of the British Medical Association said revalidation was not designed to pick up bad doctors, or one-off cases where things had gone wrong.
"It's about assuring patients that doctors are keeping up-to-date."
He said the BMA had always been in favour of a "properly-funded and properly-organised" system.
'Crucial step'
Many concerns have been addressed, said Dr Keighley, but some remain.
"There are large swathes in England and in secondary care, where appraisals are being done half-heartedly or not at all."
And he said there were also worries about where funding would come from to fund training for those doctors who deemed to need help.
A Department of Health spokesman said: "We plan to introduce revalidation as soon as possible, subject to a final decision by the Secretary of State, and we're pleased that the GMC is ready to start the process."
But Katherine Murphy, chief executive of the Patients Association said: "Patients will be truly shocked to realise that this kind of basic process has not been happening.
"We cannot afford to compromise patient safety any longer. This is a crucial step to ensure clinical staff have the right expertise to care for patients."