Child heart surgery fight goes on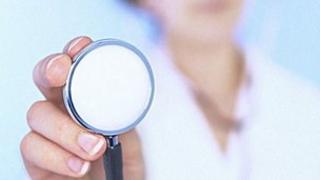 The fight to save child heart surgery at three leading units will go on, the hospitals and their supporters say.
An NHS review concluded on Wednesday that Leicester's Glenfield Hospital, Leeds General Infirmary and London's Royal Brompton should stop doing operations from 2014.
But talks are getting under way about how the decision could be challenged.
Experts have argued expertise is spread too thinly and providing care at fewer, larger centres will improve standards.
But the NHS trusts involved believe they are being unfairly treated, warning that other parts of the hospitals could be affected by the loss of child heart surgery.
The actual units will not be closing as staff will still be providing care before and after operations.
Mount a challenge
Legal action by the hospitals themselves is considered unlikely.
The Royal Brompton went to court last year and lost and was criticised for wasting taxpayers' money in what was essentially a case where the NHS was challenging the NHS.
Instead, the focus this time seems to be whether patient groups and charities could mount a challenge.
Local councils could also get involved by asking the Health Secretary to overturn the ruling made by a special committee set up to represent all England's primary care trusts.
In Leeds, a motion has already been drawn up calling for such a move and will be discussed at a council meeting next week.
"We cannot allow the lives and health of these children and families to be determined by this flawed decision," said a joint statement issued on behalf of the leaders of all the political parties.
Meanwhile, in London the Royal Brompton has already indicated it wants to fight the decision.
Trust chief executive Bob Bell said he would be meeting with his board and governors' council.
"One thing is certain - I will not be asking them for the mandate to manage the destruction of a highly-valued and respected children's unit," he added.
The hospital has argued stopping surgery would undermine its children's intensive care unit, which in turn could destabilise the specialist respiratory unit it runs.
However, the changes have received the backing of doctors' groups such as the Royal College of Surgeons.
They have argued that concentrating care on fewer, larger sites will allow doctors to improve their skills and share expertise.
Stopping surgery at the three sites would mean there would be seven centres providing surgery to patients in England and Wales.
But leading specialists said the changes were the right ones.
In a joint statement Norman Williams, president of the Royal College of Surgeons and James Roxburgh, president of the Society for Cardiothoracic Surgery, said: "While we understand that people do not want to see the unit that is close to them close, the extensive review process indicates that improvements are achievable by concentrating children's heart surgery in fewer, larger units in England."