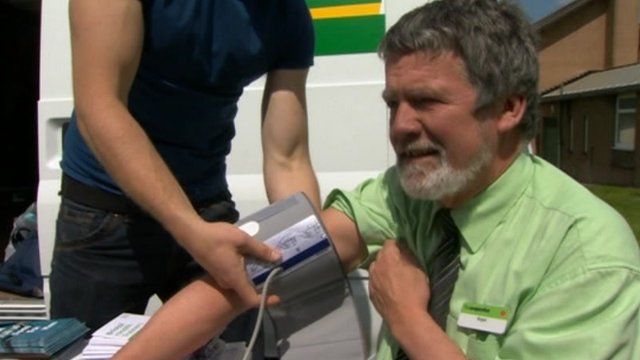 Why don't men like to go to doctors?
17 June 2012 Last updated at 17:26 BST
Medical centres are going out into the community to persuade more men to consult their doctor.
Clinics are springing up in DIY centres, factories and offices to encourage men, who are traditionally more reluctant to seek help, to get themselves checked out.
John Maguire reports.