Rollout of NHS 111 number 'to be delayed'
14 June 2012

From the section

Health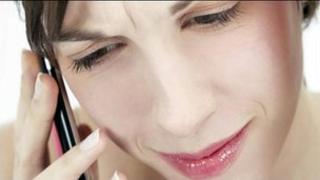 The government has announced a delay in the rollout of the NHS 111 number in England.
The free one-stop number for patients with urgent, but not life-threatening symptoms, was planned for April 2013.
But now the Department of Health has said areas can have more time to introduce the service.
Doctors' leaders - who had in the past expressed "serious concerns" about the rollout - welcomed the delay.
Nursing leaders and the union Unison had also expressed reservations about plans for the service.
There were worries existing NHS services could come under strain and that there was not time for other areas to learn lessons from pilot sites.
The delay will mean areas will have up to six extra months in which to introduce NHS 111 - taking the deadline to October 2013.
Those areas which already have the service will continue to run it.
The department said it was relaxing the timescale after "careful consideration".
Ambulance booking
Earlier this month NHS 111, which operates in 10 areas around England and was launched in August 2010, recorded its millionth caller.
When a patient calls 111, an operator - trained in the same way as a 999 operator - can send out an ambulance, put someone straight through to a nurse, book an out-of-hours GP appointment, or direct the caller to a pharmacist or dentist.
In contrast, the existing NHS Direct service is also initially answered by trained non-clinical staff, but they do not have the capacity to request ambulances or book appointments - and patients receive a separate call back if they need to speak to a nurse or doctor.
Welcoming the relaxation of the rollout, Dr Laurence Buckman, chairman of the British Medical Association's GPs Committee, said: "We have been pressing the secretary of state to allow a delay for some time.
"The principle behind NHS 111 - making patient access to urgent NHS services easier - is a good one, unfortunately the speed of the rollout was putting this at risk.
"Hopefully now there will be sufficient time to ensure local clinicians are properly involved so services can be designed that will be safe, reliable and genuinely benefit patients."
Nick Chapman, chief executive of NHS Direct - which 111 will replace - said: "The Department of Health's decision to allow further time to plan and implement these national changes to the urgent and emergency care service is the right one.
"It will allow for greater clinical engagement and ensure that the service is the best it can be for patients.
"The decision to allow an extension means that the period of transition from the 0845 46 47 service to the new NHS 111 service is likely to be spread over the next 15 months, rather than over the next nine months."
Health Minister Simon Burns said: "We have agreed to offer, for those areas that need it, an extension of up to six months to the completion date for the national roll-out of NHS 111."