Analysis: The NHS obsession with the P word
20 July 2011

From the section

Health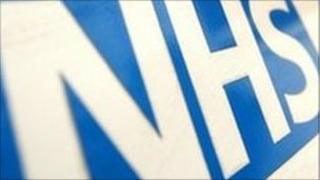 The NHS and the private sector have always been uneasy bed-fellows.
When the health service was created in 1948 large numbers of hospitals and clinics run by both charities and the private sector were effectively nationalised.
Hospital doctors and nurses were put on the state payroll as well. But other professionals remained outside with GPs, pharmacists and dentists becoming self-employed contractors.
In fact, nowadays GPs with the ever increasing range of services they are providing are more akin to small businesses in many ways.
Mental health services are also often run by private firms, while a range of goods and services from drugs to window-cleaning have virtually always been the preserve of other industries.
But that does not mean the issue is any less inflammatory when it arises - as the coalition government is all too painfully aware.
The NHS is often referred to as a national treasure and as such any perceived threat to its future is guaranteed to whip up a frenzy of debate.
Denials
Health Secretary Andrew Lansley has spent this year battling to save his reform plans in England after unions, academics and opposition MPs raised concerns.
In the end, the government ended up making some concessions - although crucially they still said competition had a role to play.
The extent of this can be seen with the announcement that competition was to be extended to community services, such as podiatry and counselling.
Predictably this has been greeted with claims that it marked further privatisation of the health service, prompting the usual government denials.
As with any polarised debate, it can often be difficult to determine where the truth lies.
One argument is that rather than leading to a dramatic increase in the amount of NHS work done by the private sector, opening up the market in this way has more effect on the current incumbents by getting them to improve performance.
There is some evidence to support this. Five years ago patient choice was introduced into non-emergency hospital treatment, such as hip and knee replacements.
It means patients can choose from a list of private providers who do the treatment at NHS cost. About 200,000 patients opt for this each year. But that is out of 4.6m people in total - little more than 4%.
However, on the other hand, the community services that are now being opened up have the potential to have a much more profound effect.
Three quarters of the NHS budget is spent on people with long-term conditions, such as asthma and diabetes.
Much of the care of these people is done - or should be done - in the community.
Of course, it is possible both sides are wrong.
Lord Warner, who was a health minister under the previous government and so knows a thing or two about how the health service works, believes the NHS is more likely to be influenced by perception.
He has argued the signal from ministers during the recent listening exercise - despite the details and denials - is that they are less interested in competition.
This, he has said, will lead to the NHS turning its back on competition in many ways.
But whatever the truth and intentions it is clear the NHS - with its £100bn-plus budget and workforce of over 1m - is not always an easy organisation to change.
Despite the drive by the current government and the Labour administration under Tony Blair to get the private sector more involved in the the NHS, the health service has proved pretty resistant.
An investigation by a government body called the Cooperation and Competition Panel has found that nearly half of the NHS's local management bodies - primary care trusts - seem to be employing practices that are seen by some as anti-choice.
These include steps such as guaranteeing NHS providers set amounts of work before patients can be sent to the private sector or restricting the number of services private hospitals can offer at all.
In short, NHS managers appear to be favouring fellow members of the NHS family.
Like a super-tanker, it requires a lot of time and effort to change the course of the NHS.