Have Your Say
Top Stories
How to share with BBC News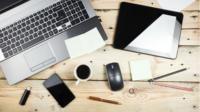 Have you got a good story? BBC News would like to hear from you. Email us haveyoursay@bbc.co.uk Get in touch via SMS 61124 Or contact us via WhatsApp.
Related content
Share your views and experiences on these stories
Vietnam War: 40th anniversary
We would like you to send us your memories and pictures from the War on the 40th anniversary in April, of the fall of Saigon.