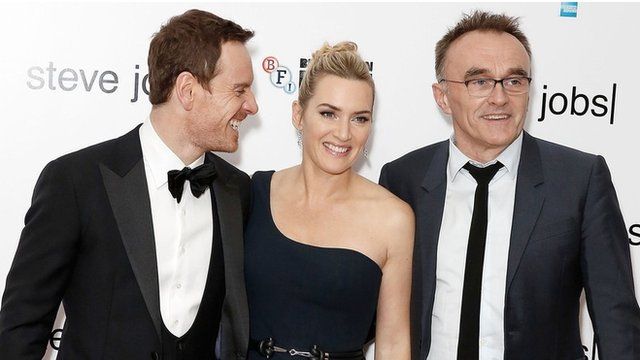 Fassbender, Winslet and Boyle on the Steve Jobs movie
19 October 2015 Last updated at 12:20 BST
Michael Fassbender, Kate Winslet and Danny Boyle were on the red carpet, as their film about Apple computer pioneer Steve Jobs brought the BFI London Film Festival to a close.
Fassbender, who plays the late Apple co-founder, said Jobs was a visionary, while Danny Boyle, who directed the film, talked of the challenges of representing all the different aspects of Jobs' character.
Steve Jobs, released in the UK on 13 November, covers a period of 14 years and focuses on three product launches, the Macintosh in 1984, the NeXT Cube in 1988 and the iMac in 1998.