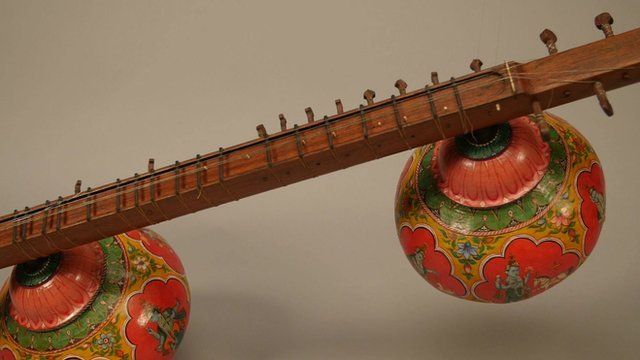 Bringing the Sitar Bin back to life
22 September 2015 Last updated at 18:12 BST
An instrument that's not been played in a century has been brought back to life.
To mark the 25th anniversary of the the opening of the Nehru gallery at London's Victoria and Albert museum, A team of conservationists have brought some ancient Indian classical instruments out of storage.
One of those instruments, the Sitar Bin, has not been played for decades.
Krupa Padhy reports.