Oprah Winfrey announces US speaking tour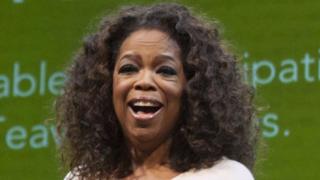 US talk show queen Oprah Winfrey is to go on the road on a speaking tour that will take her to eight American cities.
According to the Hollywood Reporter, the 60-year-old will make a series of keynote speeches at two-day events featuring a range of guest speakers.
The Life You Want Weekend tour will begin in September in Atlanta before moving on to seven more locations.
Houston, Miami, Seattle and Washington DC are also on the TV broadcaster and successful businesswoman's itinerary.
Eat Pray Love author Elizabeth Gilbert and spiritual teacher Deepak Chopra will also appear, though not necessarily at every location.
Tickets will reportedly range from $99 (£60) to $999 (£600) VIP packages that may include a personal meeting with Winfrey.
The announcement follows Winfrey's recent appearance in film drama The Butler, for which she was nominated for best supporting actress Bafta.
It was reported last month that she is set make her Broadway debut in a revival of 'night, Mother, a Pulitzer-winning drama about a daughter who tells her mother she intends to commit suicide.