Tate St Ives to close temporarily for building project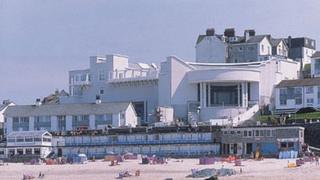 The Cornish branch of the Tate will close for almost four months from 27 January to make way for building work.
The temporary closure of Tate St Ives is to allow work on an extension, which will create new galleries sunk into the coastal hillside.
Tate St Ives will reopen on 17 May for its 21st Birthday celebrations and the launch of its Summer 2014 exhibition, International Exchanges: Modern Art.
A temporary visitor centre will be open daily so the public can view the plans.
The extension will allow Tate St Ives to present more works from the entire Tate collection, although building work will continue until 2016.
The new galleries will create the capacity for three separate exhibition zones. The roof will also form a new public terraced space.
International Exchanges: Modern Art and St Ives will run until 28 September, exploring the wider national and international contexts which shaped art in St Ives in the 1940s, 1950s and 1960s.
It is part of a series of exhibitions exploring the histories and legacies of art in St Ives, an artists colony, and will also mark the gallery's 21st anniversary.
Major works by key British modernists such as Peter Lanyon and Patrick Heron will be seen alongside those of their contemporaries from elsewhere in Europe, North America and beyond.
The adjacent Barbara Hepworth Museum and Sculpture Garden will remain open daily throughout the Tate's closure, hosting events including talks, tours and workshops.