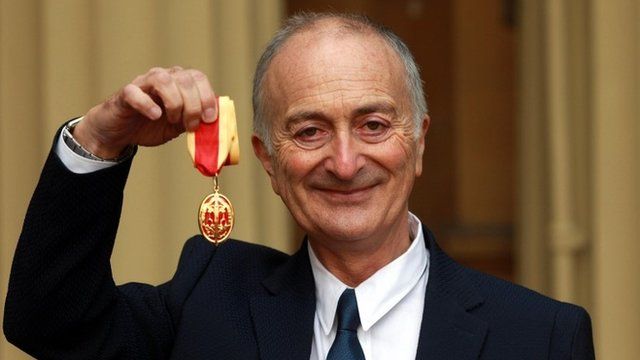 Sir Tony Robinson receives knighthood
12 November 2013 Last updated at 16:33 GMT
Blackadder star Sir Tony Robinson has received his knighthood from Prince William in a ceremony at Buckingham Palace.
The 67-year-old, best known for playing Baldrick in the BBC comedy series, was knighted in the Birthday Honours list in recognition of his public and political service.
After the ceremony, he told the Press Association that "a little bit" of Baldrick had crept in as he received his knighthood.
"I messed it up completely," he said. "I forgot that you were supposed to bow at the beginning, I was just stood there and I was looking at HRH and he was looking at me. I stepped forward and knelt. Then I went the wrong way."