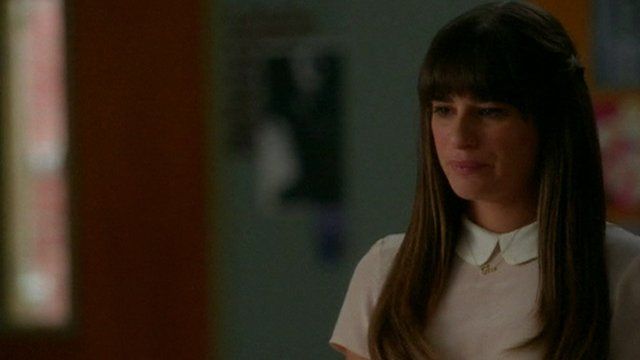 Glee episode pays tribute to the late Cory Monteith
11 October 2013 Last updated at 12:09 BST
TV musical Glee has bid farewell to one of its main characters Finn, in a special episode dedicated to the actor who played him, Cory Monteith.
Monteith died in July after an accidental drug and alcohol overdose. He was 31.
Since then there has been speculation about how the popular show would address the loss of one of its founding cast members.
The episode has been screened on television in America but not in the UK and features Cory's real life girlfriend - and fellow Glee star - Lea Michele.