Ironside remake to star LA Law actor Blair Underwood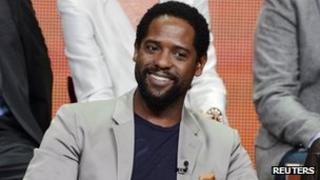 LA Law actor Blair Underwood is to star in the remake of Ironside, based on the US television detective series, starring Raymond Burr.
As in the original programme, Underwood's character, Robert Ironside, will use a wheelchair after being paralysed from the waist down.
He will also end each episode drinking a glass of bourbon whiskey.
The popular series, set in San Francisco, ran on NBC from 1967-75 and was shown in the UK on BBC One.
NBC has ordered 13 episodes of the new series which will start in the US on 2 October.
Ironside is now based in New York City, although it will be filmed in Los Angeles.
Underwood, 48, said that, apart from the central character, the new series would be very different to the original.
His co-stars include Spencer Grammer, the eldest daughter of Cheers and Frasier actor Kelsey Grammer.
Broadway stint
"All new characters, a new city, new texture, new storytelling, new audience,'' Underwood told the Television Critics Association in Los Angeles on Saturday.
"It's a crime drama wrapped in a character study."
Underwood said he got used to the wheelchair by using one at home while learning his lines.
He worked with technical adviser David Bryant, who became a paraplegic after a skiing accident at 19.
"It's something I had to delve into and continue to delve into as often as possible," Underwood said.
"Our job is to make you believe it and be authentic in that.'"
As well as a long-running role in LA Law, Underwood has also appeared TV series' Sex And The City and In Treatment.
Underwood played the lead role of Stanley in the Broadway revival of A Streetcar Named Desire last year.